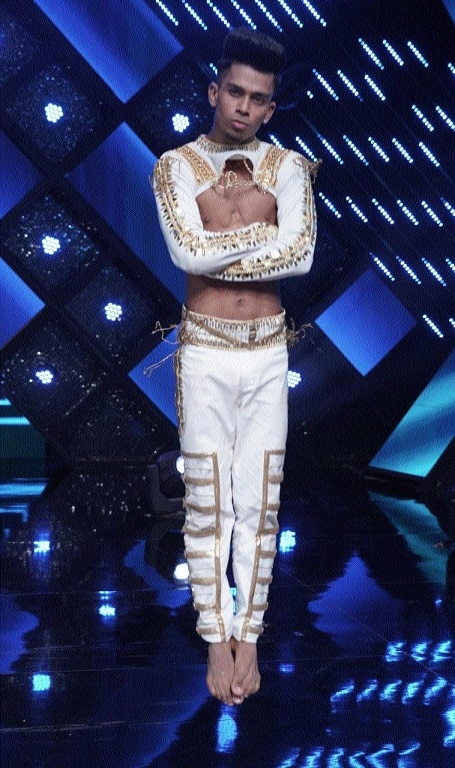 Staff Reporter :
RAIPUR,
Raipur boy Mukul Gain of Chhattisgarh has been selected among top five finalists in Sony Entertainment Television's popular show "India's Best Dancer". Mukul Gain along with his mentor Prateek Uttekar is performing in the show. Talking to The Hitavada over telephone on Thursday, Mukul Gain said that it is a wonderful experience for him to get a chance to perform in the Sony Entertainment Television's popular show India's Best Dancer. The grand finale of the India's Best Dancer will be held aired at 8 pm on November 22.
The 20-year-old Gain, a resident of Mana Camp in Raipur, hopes that he would emerge winner of the show. The Raipur boy said that he has learnt dancing from his cousin Mitesh Roy. Mukul Gain is known for his lifts, contemporary moves and techniques. Mukul has excelled in contemporary dance style and is appreciated for his clean moves. For someone who has been trying to make it big through various reality shows, will India's Best Dancer prove to be his gateway to achieving his dreams. After this show, Mukul will organise dance reality show on You Tube. Besides, he will also organise online dance workshop. Mukul Gain said that he wants to be a choreographer.
The battle for the coveted title of India's Best Dancer has certainly intensified. With the finale on the anvil, India's Best Dancer announced the top 5 finalists of this season. The voting for the show was over. The top 5 finalists on India's Best Dancer paint a beautiful picture of diversity within India and in the world of dance. Each finalist has a different style through which they express their dance. Ajay Singh aka Tiger Pop, a resident of Gurugram, is known for his popping. Subhranil Paul from Siliguri, brings the magic of the lyrical dance form to India's Best Dancer. His talent embodies multiple dance styles and he gives it a fresh appeal with the way he emotes and expresses each song.
Shweta Warrier, the only girl in the top 5 finalists is the true embodiment of dance. Her expertise lies in Indian classical dance, but as someone with a creative bent of mind, Shweta revealed on India's Best Dancer that she would like to describe her dance form as Street-O-Classical, which also hinges on freestyle dance. Her performances, have been thrilling, week after week, and the judges have whole-heartedly applauded her for her energy, crisp moves and expressions. Paramdeep Singh, who hails from Uttar Pradesh, has built his own fan following for his distinct combination of contemporary, hip-hop, and Bollywood dance forms. It's now a wait and watch as to who will be the winner of the show.