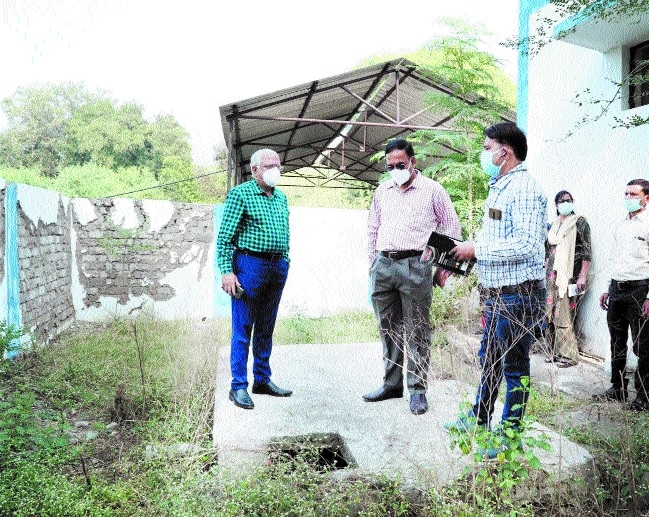 "field staff of sub-health centres should always remain present at their headquarters," said Divisional Commissioner Kavindra Kiyawat on Friday. The Divisional Commissioner gave above instructions after he made surprise visits to several sub-health centres in rural areas of Bhopal. Kiyawat visited and inspected arrangements at Eitkhedi, Dillod, Harrakhera and Basai sub-health centres.
During his visit, he checked the medicine register, patients' register and also expiry dates of medicines. He asked officials concerned to display all information about different Government schemes in systematic manner on a poster. He directed CDPO to organise a meeting of all expectant mothers at sub-health centre and inform them about facilities available so all normal deliveries are done here itself and villagers do not face any trouble. He instructed to set up a 'Poshan-Vatika' in all sub-health centres for awareness on nutrition of infants. Kiyawat said that CMOs and ANMs should remain at the headquarters and these sub-health centres should remain open for 24X7.
He directed ASHA workers to immediately inform the Chief Block Health Officer and CEO if these sub-health centres are found closed. Expressing his resentment over lackluster attitude of the Chief Block Health Officer, Kiyawat said that all the Health and Wellness Centres should be well-administered.
As the construction quality of Harrakhera sub-health centre was compromised, he instructed to blacklist the construction agency concerned. He also directed to finish the remaining construction work within a week.