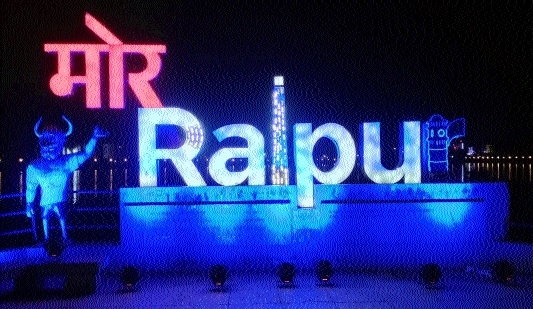 Major landmarks in the capital like Telibandha Talab, Budha Talab, Jaistambh Chowk, Ghadi Chowk and Bhagat Singh chowk were illuminated in blue to mark the World Children's Day, on November 20, 2020. Dr S Bharathi Dasan, Raipur Collector said that the illumination of the landmarks across Raipur city is to create awareness on children issues and the need to protect children from the impact of COVID-19.
World Children's Day also marks the adoption of the Convention on the Rights of the Child (CRC) on November 20 in 1989. In India, the week-long activities are rolled out from National Children's Day on November 14.
Job Zachariah, UNICEF, Chhattisgarh says that #GoBlue is a global initiative of UNICEF to raise awareness on the impact of COVID-19 and climate change on children. The socio-economic impact of COVID-19 could lead to increase in the rate of child death, malnutrition, school drop-out, child marriage, child labour and violence against children. COVID-19 could turn into a child rights crisis, which should be averted. The World Children's Day is a reminder to provide opportunities to children to learn, protect from
sexual abuse and exploitation, be healthy and nourished.