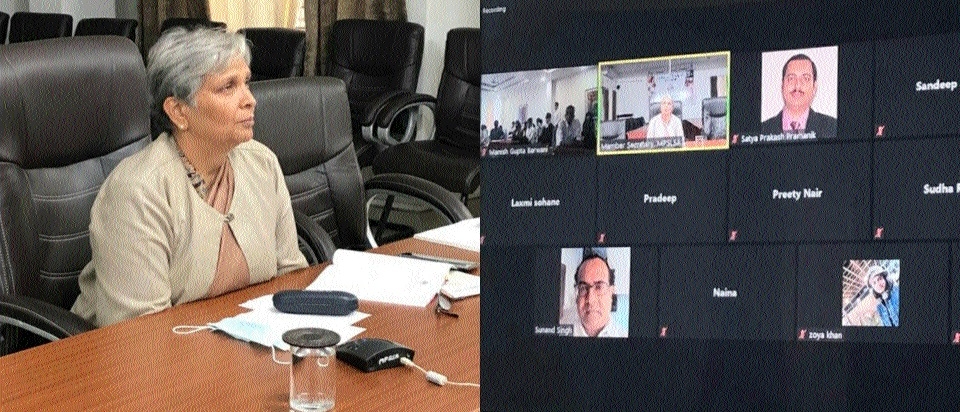 People can contact Legal Authorityoffice or toll free number 15100.
A webinar on "Chuppi Todo, Bal Yon Shoshsan Roko' organised to mark the United Nations Convention on the Rights of the Child Day and World Day for the prevention of Child Abuse was organised on Friday. The webinar was organised under joint banner of Madhya Pradesh State Legal Service Authority, Jabalpur and World Vision India, Jaipur.
As guest speaker the Member Secretary of the MPSLSA, Giribala Singh attended the webinar. In the programme Child Labour, National Legal Service Authority run child friendly legal services and various legal service for their protection scheme 2015, legal service authority act 1987 section 12, adolescent justice act 2015 and child pornography and others subjects were discussed.
Member Secretary addressing the participants and children said that children are future citizen of the country and they should learn and grown with concentration. For any legal assistance they could contact to nearby Legal Authorityoffice or can contact on toll free number 15100.