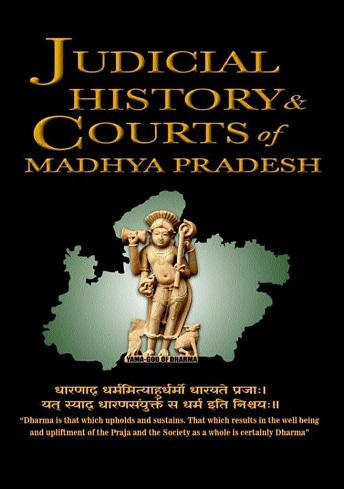 Legal Correspondent :
This book is a compilation of reliable and qualitative information covering the judicial system of present day Madhya Pradesh from Vedic period to Mughal rule, British rule, Maratha empire, tribal system and post-independence era. Indeed it is a walk through the ages and traces not only prevalent judicial system but existing socio-economic system and impact thereof on the present day. It also throws light on the less celebrated age old infrastructural gems of the district judiciary.
The High Court of Madhya Pradesh has made a massive effort to collate and assemble scattered information about judicial system of the State of Madhya Pradesh and has presented it in very spectacular and lucid manner. In addition to providing a narrative of historical examples, it describes theories and principles and provides an overview of the law and values that have formed the basis of legal systems. It is replete with anecdotes. It is unique combination of a reference book as well as a coffee table book. Certainly it will satisfy the palate of the serious readers as well as the casual inquisitive pastimers.