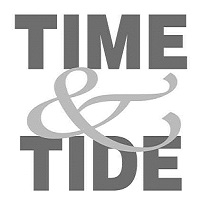 FINALLY, wisdom seems to have dawned on the lawmakers in Kerala as the State Government wisely decided to gauge the general mood and put on hold the controversial Kerala Police Amendment ordinance. The new amendment had been introduced in the garb of curbing cyber bullying, insulting or disgracing any individuals, especially women and transgenders. However, the finer points of the amendment had given unhindered powers to the State Police to crack down on any social media post they deem controversial. This was seen as a direct attack on freedom of speech and faced huge backlash from people of all strata. Introduction of amendment itself had come through a flawed thinking and in an arbitrary manner to put a gag on media.
Expectedly, it drew widespread criticism across political spectrum in the State. The episode yet again underlines the need for proper social media regulation rather than bringing ordinances falling in the draconian category. Instead of making a region a Police State, the local Governments would do well to sit with the stakeholders to devise a mechanism to filter the content.
SANE ADVICE
INDIAN captain Virat Kohli's words of comfort have served as a great morale-booster for young pacer Mohammed Siraj who is in Australia with the team, away from his family grieving the loss of his father. Siraj showed great maturity while handling the situation and decided to stay back with team instead of flying back home for the last rites. Kohli's advice for the youngman was to stay strong and fulfill his father's dream of seeing him play for India. Kohli himself has been through such tough situation when he lost his father in the middle of a Ranji Trophy match but came back the next day to complete the game. The IPL, too, saw similar incidents when two players lost their dear ones but overcame the big grief to continue their duties in a stellar fashion. This mental fortitude is a big product that sports delivers to its players. No Indian can forget the century that Sachin Tendulkar scored in the 1999 World Cup while coming back after attending his father's funeral at home. Siraj has chosen the right option of completing his national duties first, pushing his personal loss to the backseat. One hopes the pacer brings all his energies to come up with a fine tribute.