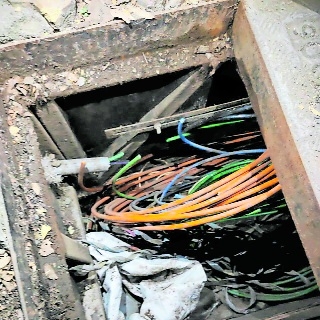 Business Bureau :
Reliance Jio, one of the leading players in the telecommunication sector in the country, on Tuesday alleged that the company's network in the city is getting massively impacted as some of the unidentified miscreants are intentionally causing damage to its fibre cable at various locations here. The company said that the fibre cable cuts have been found at terraces of many buildings, near the company's towers and underground chambers located in Queta Colony, Lakadganj.
"This is not only costing us financially but also causing huge inconvenience to users with respect to interruptions in both mobile and internet services," highlighted the company representative in a statement. Reliance Jio has brought the matter to the notice of Department of Telecommunications and lodged police complaints in various police stations. The representative informed The Hitavada that the company has informed various police stations in the city.
Moreover, the police have secured CCTV footage of some miscreants cutting the cables. In addition to this, the company has also approached Home Ministry and TERM Cell for intervention as this sabotage can lead to major service disruption leading to inconvenience to people at large under current pandemic situation risking health support and disconnection of emergency services. The company spokesperson said, "We provide mobile and Internet services and are committed towards giving these essential services without any interruptions to public at large.
Due to the COVID-19 pandemic, our responsibility becomes more critical to ensure 100 per cent availability of network for our users in terms of attaining medical emergencies, on-line classes for educational institutes and providing work from home facility without any interruption." The representative, however, informed that fulfilling these commitments is getting difficult in the city. Explaining the reason behind the same, he said, "We have laid our fibre cable network in the city after taking permissions from Nagpur Municipal Corporation, PWD, NHAI and other relevant authorities."