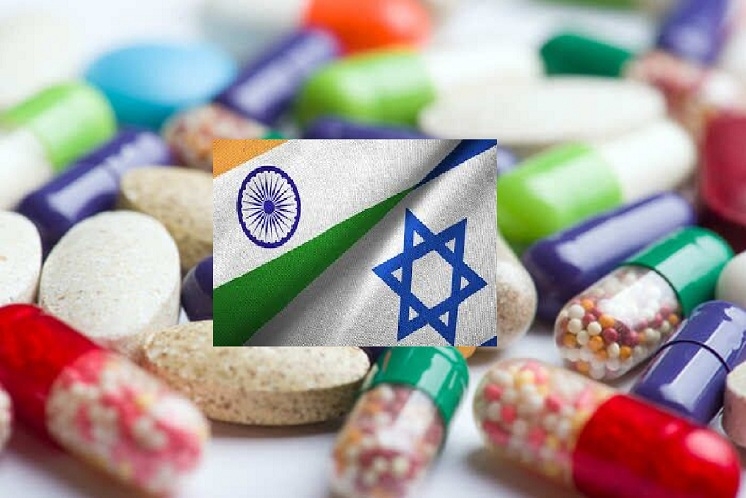 NEW DELHI ;
THE Union Cabinet has approved the signing of an MoU between India and Israel for cooperation in the field of health and medicine, according to an official statement issued on Wednesday. The MoU covers areas of cooperation such as exchange and training of medical doctors and other health professionals, assistance in development of human resources and setting up of health care facilities and exchange of information regarding regulation of pharmaceutical, medical devices and cosmetics, the statement said.
It also includes sharing expertise for vulnerability assessment for health of citizens against climate risk and public health actions targeted towards mitigation and adaptation, sharing of expertise for facilitating climate resilient infrastructure as well as providing support for development of 'Green Healthcare' (climate resilient hospitals) and promoting mutual research in various relevant areas, besides any other area of cooperation as may be mutually decided upon.
India-Spain MoU in astronomy THE Union Cabinet chaired by Prime Minister Narendra Modi on Wednesday gave approval to signing of a memorandum of understanding between India and Spain to develop scientific and technical collaboration in the field of astronomy. The activities to be carried out under the MoU will lead to new scientific results, new technologies, capacity building through increased scientific interaction and training, and joint scientific projects.
The MoU will be signed between Indian Institute of Astrophysics (IIA), Bengaluru and the Instituto de Astrofisica de Canarias (IAC) and the GRANTECAN, SA (GTC), Spain to develop scientific and technical collaborations in astronomy. MoU to be inked between India, UK in medical product regulation THE Union Cabinet has given its approval for signing an MoU between the Central Drugs Standard Control Organisation (CDSCO) and the United Kingdom Medicines and Healthcare Products Regulatory Agency for cooperation in medical products regulation, according to an official statement said. Rs 1,810 crore for 210 MW hydropower project in Himachal THE Union Cabinet approved a proposal to invest Rs 1,810 crore for 210 MW Luhri Stage-I hydropower project on river Satluj in Himachal Pradesh. "The CCEA has approved the investment of Rs 1,810.56 crore for 210 MW Luhri Stage-I Hydro Electric Project located on river Satluj which is situated in Shimla and Kullu districts of Himachal".