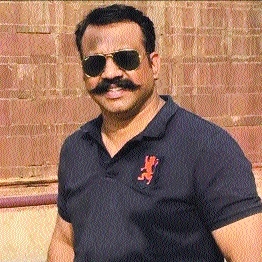 NAGPUR District Badminton Association (NDBA) Secretary Mangesh Kashikar thanked Maharashtra Chief Minister Uddhav Thackeray, Sports Minister Sunil Kedar, MP Sanjay Raut, MP Anil Desai, for unlocking badminton activities in the State. "On behalf of MBA, players, coaches, officials, parents I thank all those who helped us in getting badminton activities restarted in the State.
I would also like to thank all the members of badminton fraternity who pursued government relentlessly taking up our issue with the Government," said Kashikar. Kashikar added that they have already submitted their SOPs and guidelines which will be strictly followed by all district units and players. "When we had submitted the memorandum to the Government, we had submitted the SOPs and guidelines which we will strictly adhere to," he informed. Kashikar hoped that badminton activities will begin post Diwali celebrations. "I think after Diwali badminton halls will be opened for players.
Those (badminton halls) are locked since March and need repairs and renovation. In next few days, players will be able to practice indoors," hoped Kashikar, who would be going to Mumbai to thank MP Anil Desai for his relentless support. Kashikar also informed that in January they would start conducting tournaments. "We will try to organise tournaments in January. We will hold meeting in early next year and decide the dates. Players will have to follow all guidelines and will have to take care of their own safety," said Kashikar, who is also Tournament Secretary of Maharashtra Badminton Association.