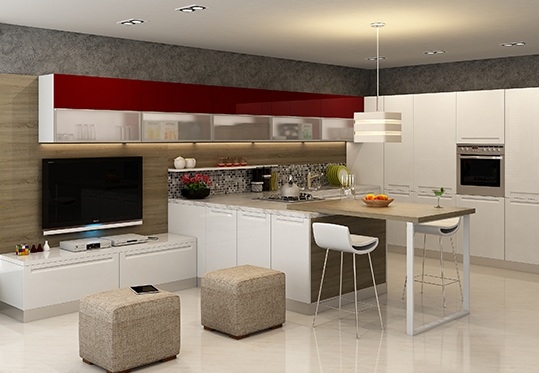 Business Bureau :
SPACEWOOD, a leading national furniture brand in India has opened its kitchen and wardrobe store at Dharampeth. The store offers a varied range of products such as office furniture, home furniture, customised modular kitchens and wardrobes, doors, institutional furniture etc. "With its wide product range, in last 25 years, Spacewood has reached over 1 million households," said Kirit Joshi, Co-founder of Spacewood.
It has 27 exclusive stores of customised kitchens and wardrobes across India with presence in 20 cities. Dharampeth store is its 28th store across India and the third store in Nagpur. Spacewood Dharampeth store displays a wide range of customised kitchens, wardrobes, TV units, beds, shoe racks etc. Customised full home furniture with wide choices in design and sizes can be ordered from this store.
New classic kitchen range, floor to ceiling wardrobe, walk-in wardrobe concept are the newly launched products inspired by Italian design. For more details, interested may visit Spacewood Dharampeth Store located at Datta Niwas, Zenda Chowk, Gajanan Maharaj Mandir Road, Dharampeth (Ph: 9822567009).