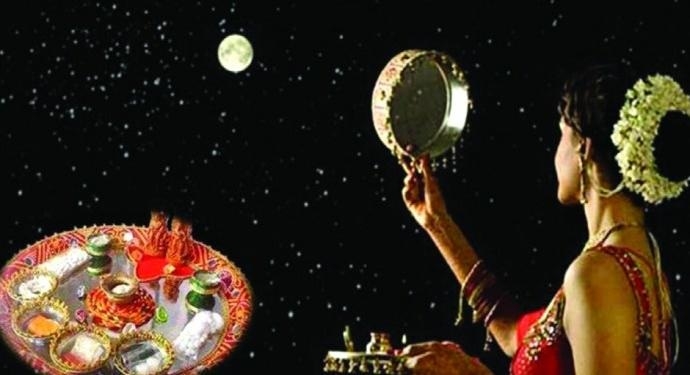 Staff Reporter :
On the auspicious occasion of 'Karwa Chauth' married women geared up for festivities, rituals, puja and celebration amid covid-19 in the State capital. Due to prevailing situation of covid-19 though there was a bit less spark of festivity as compared to every year but it failed to dampen the spirit of people. Women observed fast praying for long life and well being of their husbands and healthy life.
In the evening, women gathered in their beautiful and finest outfits and jewellery and performed traditional rituals with puja thali and Karwa. Karwa Chauth is basically about celebrating with husband as well as fellow married women. A group of women gathered together in the evening and performed puja.
However, this time women planned to maintain social distancing and rather showed up in their respective balconies in neighbourhood for puja. While others gathered on the terrace and performed rituals. Some had pre-karwa chauth mask theme celebration. Women read religious story 'Karwa Chauth Vrat Katha' worshipped Lord Shiva and Lord Ganesha. Before breaking the fast they offered prayers to moon. Thereafter, they ended their fast after sighting the moon and looking at their husband's face as per ritual.