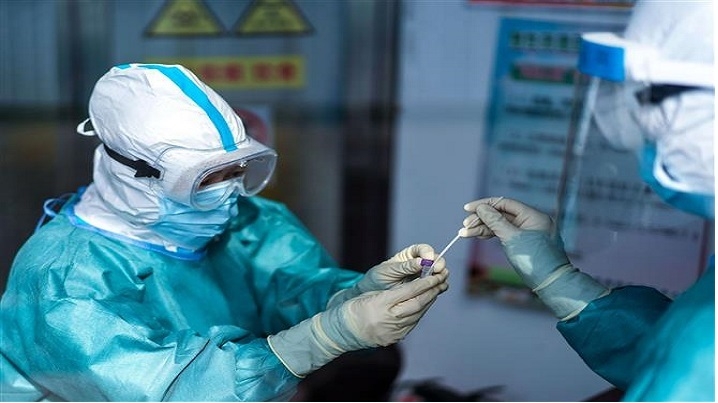 At least as 178 more people tested positive for COVID-19 in the State capital on Friday, taking the tally of infections to 25,720. So far, 495 patients have succumbed to the corona infection in Bhopal and 1,599 patients are undergoing treatment presently. The recovery rate of corona infection in State capital has reached 91.48 per cent.
As many as 22,560 corona patients have recovered from the disease. Bhopal's recovery rate is the best in the State. To date, more than 3.50 lakh samples have been taken in Bhopal, out of which 25,720 people had reported positive infection, and 22,560 people are completely healthy.
Lavania has appealed to the Bhopalites saying the more aware we are, the faster and better we will be able to fight this infection. We have to protect ourselves by following self-discipline. Masks should be put on mouth before leaving the house and social distancing norms must be followed. Along with this, special care has to be taken of elderly persons, pregnant women and children at home, the collector said. Rush to the nearest Dedicated COVID Hospital or to fever clinic on onset of symptoms like cold, cough, cold, throat pain, get tested. Getting self-tested is the first step to defeat this infection, the sooner one gets tested, the sooner one will recover. The administration is taking all necessary steps in public welfare and it is expected from the citizens for necessary co-operation, as well.
12 succumb in 24 hours in State
With the deaths of 12 patients in 24 hours ending 5 pm on Friday, Madhya Pradesh's total death toll in COVID-19 pandemic crossed 3,000 mark at 3,004. At least 778 people tested positive for COVID-19 across the state taking the tally of total infections to 1,75,603. Among all the fatalities, two each were reported from Indore, Bhopal, Jabalpur and Rajgarh districts.
Meanwhile, a patient succumbed to COVID-19 infection in Sagar, Betul, Damoh and in Khandwa. A total of 856 coronavirus patients were discharged from hospitals, taking the number of recovered cases in the State to 1,64,923. There are now 7,676 active cases in Madhya Pradesh. The total count of cases in Indore is 34,447. That in Bhopal district is 25,720 while Gwalior has recorded 12,969 cases. 687 coronavirus patients have died in the worst-affected Indore district and 487 have died in Bhopal. Ujjain has recorded 97 deaths and 3,595 positive cases, Burhanpur recorded 788 while Neemuch has 2,406 positive cases. Experts believe that asymptomatic cases are a major reason behind the downfall in the fatality rate. More than 27,000 samples were tested in Madhya Pradesh on Friday. The State has significantly ramped up testing in the past few weeks. Madhya Pradesh's coronavirus figures are as follows: Total cases 1,75,603, active cases 7,676, new cases 778, total deaths 3,004, discharged 1,64,923, number of people tested so far 30,96,294.