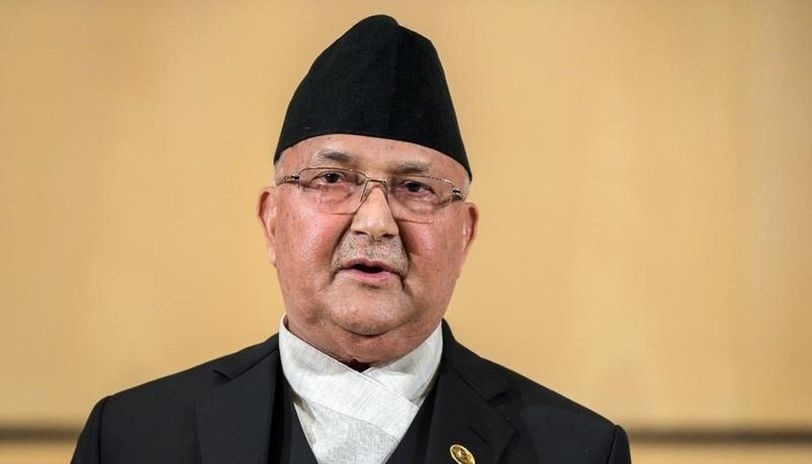 THE statement of Nepal's Prime Minister Mr. K.P. Sharma Oli during his meeting with India's Chief of Army Staff General Manoj Mukund Naravane that issues between the two countries could be resolved through talks, is fully superfluous as far as New Delhi in concerned. It has been a matter of fundamental belief system India has harboured all along that most problems are in the realm of resolution through consultation and confabulation. India has followed this principle in international relations, a principle that most countries in its immediate neighbourhood do not seem to believe.
By this standard, the assertion by the Nepalese Prime Minister is not just superfluous but also uncalled for -- since it seeks to distort the reality that it is Nepal that is promoting negotiation as the route and not India. Let us consider the detail of how Nepal behaved by redrawing its politico-territorial map a few months ago. It changed the traditionally-agreed map unilaterally and tried to show a part of the Indian territory as its own. This one-sided action only created bad blood -- which could have been avoided easily. Yet, perhaps pushed by China, Nepal changed the maps unilaterally and published the document. In sharp contrast was India's conduct in that regard. New Delhi did not express any strong reaction that may smack of angry repartee. It did communicate to Kathmandu its rejection of the new maps and expected Nepal to rectify the mistake immediately.
Even though New Delhi realised that Kathmandu was being tutored by Beijing in this regard -- as is China's style (which even Pakistan seems to have picked up on several occasion), the response was one of a quiet and firm rejection of the Nepali over-smartness. This is how India has often conducted its bilateral conduct with any country, and more pronouncedly with its immediate neighbours. It extended an invitation to all the neighbours to engage in negotiation to sort out mutual disputes. In the case of Bangladesh, it was India's basic idea to rationalise the international border between the two countries so as to eliminate possibilities of any trouble.
The manner in which India and Bangladesh 'straightened' out the international border by using the principle of reasonable exchange of land between the two of them, should be considered a classic example of how negotiation can make wonders happen. It is unfortunate, however, that countries like China and Pakistan did not believe in consultation and confabulation to sort out points of disputes. Pakistan has proved to be a first-class lie-telling country while China has used negotiation only as a diplomatic subterfuge from behind which to take brazen, unilateral steps to further narrow and petty goals. It has been China's old habit to publish maps convenient to its expansionist military diplomacy. Pakistan, too, picked up that habit and tried to play foul with India on several counts.
Despite all this, India often followed to the hilt its basic belief that talks can always help in resolution of mutual disputes. Even in the case of the current stand-off with China in Ladakh, it was India that insisted upon opening negotiation with the adversary. But it is Beijing that is employing stalling tactics, and is also making fraudulent claims about the Indian territory in Arunachal Pradesh as well, by issuing doctored maps (that actually contradict its own old maps that it had published decades earlier). But when things started going out of control, then India employed strong-armed military response. Yet, its basic belief is in negotiations and not in brazen conduct like some of its neighbours.