Police, Excise Department seize 3,350 kg Mahua Lahan, 340 ltr illicit country liquor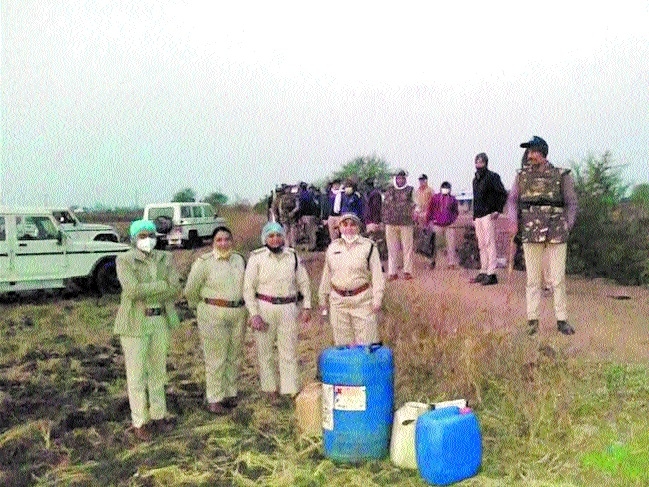 Staff Reporter :
In a joint operation by the Bhopal Police and Excise Department as much as 3,350 kg Mahua Lahan and 340 litres of illicit country liquor was confiscated from Berasia and cases were lodged against ten accused. Assistant Commissioner, Excise Department, Sanjeev Kumar Dubey said that after receiving several complaints of production of illicit liquor, an intensive search operation was carried out in Sinkachh, Bijora and Tapra villages and also in the rivers flowing nearby.
On receiving the tip-off, the team raided the identified place early in the morning even before the villagers can wake up. Criminal cases were lodged against ten people for being involved in production of country made liquor. The team confiscated a total of 3,350 kg of Mahua Lahan from the houses, dug in Government land and adjacent to drains, and left for fermentation.
The said Mahua Lahan was also destroyed by the excise officials on the spot. Seventy litres of illicit liquor was confiscated from a house, where it was hid underground. Amid the raid, a person tried to run away with a sack full of country made liquor, he was then later arrested by the police. A total of 62 litres of illicit liquor was found from his possession. The market price of confiscated liquor is estimated to be more than Rs 1.5 lakh, the police said.