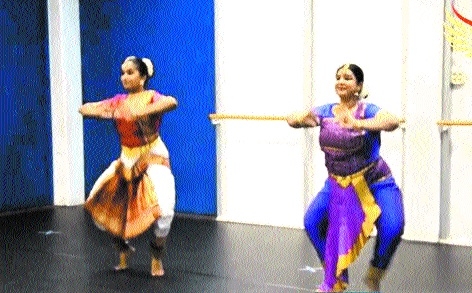 Staff Reporter :
The second day of Vishwarang Art and Literature Festival 2020 witnessed programmes at various countries like USA, UK, Netherlands, UAE etc. 'Vishwarang 2020' at USA started off with greetings by the officials of the Indian Consulate in New York and by a mesmerising performance on 'Shri Ram Stuti' by Archana Joglekar.
The first session of the day was a talk session about Indian music where a discussion was organised on the work and life of Lyricist Shailendra, where his son Manoj Shailendra and Tejendra Sharma shared their memories about Shailendra. Speaking on the same Tejendra said, "In India it's more about music, sur and taal as the real music comes from our land and mother earth." Pranjali Sirsaav was the moderator. The event was followed by a semi classical music performance by artist Astha Shukla.
At Netherland, the festival started with Utsav Geet. Rama Takshak welcomed everyone in the programme. Following, he also shared some fun facts about Netherland to the people. In between, Bulgaria also joined as the 16th partner in the Vishwarang team. The programme continued with Harshita Bajpai, technical University Manager Netherland, introducing the various cities of Netherland with her Lucknow's tint.