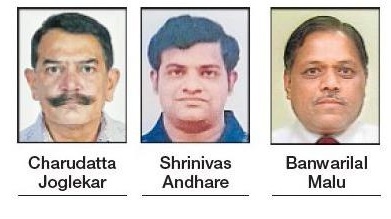 Business Bureau :
The MSME Forum of Vidarbha Industries Association (VIA) recently conducted a webinar on 'Innovation and opportunities in paper and packaging industry" on zoom. Charudatta Joglekar, Senior Paper Industry Consultant; Shrinivas Andhare, Consultant for Paper Industry; and Banwarilal Malu, Joint Managing Director of Malu Paper Mill Ltd, were the keynote speakers. At the outset, Girish Deodhar, Chairman of MSME Forum, welcomed all the speakers and participants representing the paper industry. Suresh Rathi, President of VIA, in his welcome address said the association is making attempts to analyze opportunities and challenges after COVID. Charudatta Joglekar shared his views about Indian paper industries. He said, "There is a huge requirement for filter paper which can be manufactured over here.
These papers which are required in automobile, medicine and water, etc. industries have a good scope in India to set up their manufacturing units. India is the biggest importer of tea bag filters and also the cold storage papers are not being manufactured here which are used in the packaging of vegetables and fruits," he added. Molded paper products have huge scope in the market and it can be made from water paper pulp and it can replace plastic, another opportunity is in the field of folded boxes made out of the worst pulp, in this segment folding box cartoon and food grade paper packaging material is also a good opportunity to explore. Shrinivas Andhare, Consultant for Paper Industry, spoke about the process automation in paper manufacturing units. He said the majority of the automated paper mills use D-pulper or Hicon pulper, which are being controlled by DCS or PLC.
"This system helps reduce the processing time and also removes the plastic and other material from the pulp. This system is slowly being adopted in Indian paper mills," he said. At present new machines come with various facilities helping to improve the efficiency and financial viability of mill. He gave tips for improving quality of papers. Banwarilal Malu, Joint Managing Director of Malu Paper Mill Ltd, said that Vidarbha has issues of logistics. Big industries like Haldiram's and Patanjali can help to grow this sector in the region. Vidarbha produces 15,000 tonne pulp in a month.
He also mentioned that in Vidarbha region under PSI 2019, paper industries having investment up to Rs 50 crore in fixed assets are entitled for subsidy upto 80 per cent of the said investment. Dilip Andhare, in his concluding remarks, appreciated the insights shared by the eminent speakers. Earlier, CA Nitin Alshi introduced all the three faculties. The event was attended by representatives from paper, plastics and packaging industries.