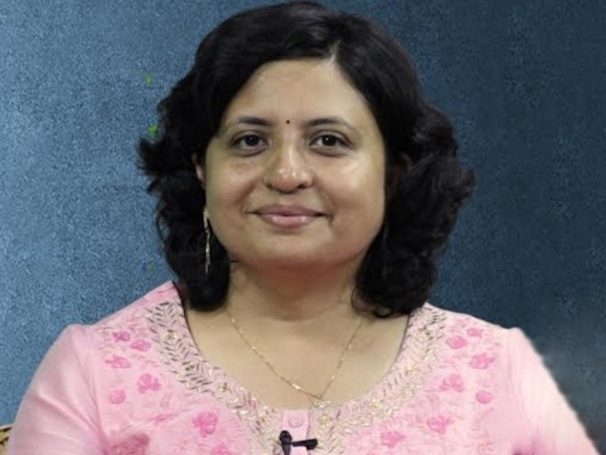 Our Correspondents :
CHANDRAPUR/WARORA,
WARORA police are investigating the case of Dr Sheetal Amte-Karajgi whose body was found under suspicious condition at Anandwan, Warora. Cops have registered a case of accidental death and confiscated two mobile phones, tabphone, laptop, syringe from the bedroom of Dr Sheetal, a senior police officer said. Dr Sheetal Amte-Karajgi ended her life here at Anandwan on Monday afternoon. The incident has sent shockwaves in the society. Dr Sheetal was the granddaughter of Late Baba Amte, Magsaysay Awardee and the daughter of renowned social worker, Dr Vikas Amte. She was the Chief Executive Officer (CEO) of Maharogi Sewa Samiti founded by late Baba in 1951.
On Monday afternoon Dr Sheetal reportedly injected herself with some poisonous substance when she was alone at her residence in Anandwan. She was married to Gautam Karajgi, an engineer, and had a six-year-old son Sharvil. For last some months there were some disputes in the Amte family. During lockdown, disturbed over some issues, Dr Sheetal's mother Dr Bharti and brother Kaustubh had left for Somnath and stayed there. Dr Sheetal was at Anandwan with her husband, son and father Dr Vikas Amte. Last week she circulated a Facebook post alleging misappropriation in the MSS. However, she immediately deleted that controversial post. On November 22 the Amte family circulated a joint statement stating that Dr Sheetal was suffering from some mental illness and the MSS will continue its social services till end. "Sheetal was not insane. She was doing her work and activities. Some media reports against her had affected her mental health," said Gautam Karajgi, husband of Dr Sheetal while interacting with 'The Hitavada'.
"On the fateful day, my mother had gone to some private clinic and I went to office. Dr Sheetal and Sharvil were at home. It took half an hour for me to reach home. When I reached and knocked the door there was no response. I went inside and was stunned to see Sheetal lying on bed and her face covered with foam. She was immediately moved to Civil Hospital where she was announced brought dead," Gautam said. Narrating his grief, Gautam added that, Sheetal loved her father. The recent joint statement caused much pain and she felt alienated and desperate. Her father went off to Hemalkasa. He had not also blocked her phone number. On the other hand, the utterly crestfallen father Dr Vikas kept sitting still with wide-open eyes without communicating with anybody for the whole day.
Later in the day, parents of Gautam Karajgi, Suhasini and Shirish, wrote a post on social media questioning the reasons behind Dr Sheetal's death. The duo reiterated that their daughter-in-law had no mental issues. When contacted Gautam confirmed that the social media post was made by his parents. Meanwhile, inquired about police investigation, SDPO Nilesh Pande informed that forensic team from Nagpur is investigating the matter. "We seized laptop, two mobile phones, tabphone, 20-25 tablets of Dr Sheetal Amte from the spot. However no suicide note was found. The post-mortem examination report will reveal exact cause of death," added Pande.