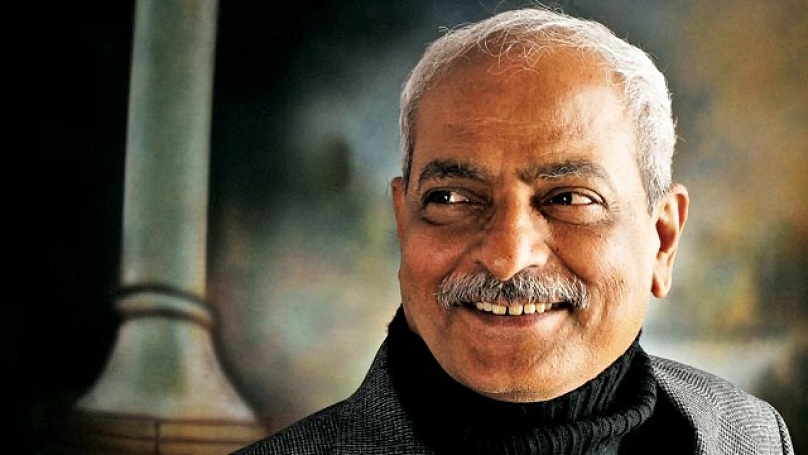 Staff Reporter :
Names of Shyam Pethkar and Aruna Sabane from Nagpur announced for other awards
Legendary playwright, screenplay writer and eminent litterateur Mahesh Elkunchwar will be honoured with Dilip V Chitre Smruti Sahitya Jeevan Gaurav Award by Maharashtra Foundation (USA). Maharashtra Foundation had announced the names of recipients of 11 awards in literature and social fields. Along with Mahesh Elkunchwar, the foundation announced the names of Shyam Pethkar and Aruna Sabane from Nagpur for other awards. Maharashtra Foundation was established as a charitable organisation under the laws of the United States by Marathi families settled in USA.
This foundation is committed to the basic humanitarian principles enshrined in the U.S. To recognize the works of progressive writers, Maharashtra Foundation started "Progressive Literature Awards" in 1994. In order to encourage and honour social workers who swim against the current to bring about the change and Social Service Awards in 1996. These awards are given to the individuals and organizations working in the fields of health care, education, welfare and development of women and children. The foundation had declared the names of 11 recipients for literature and social work awards. Though the awards had been announced, the award distribution function would not be held this year due to corona lockdown, the foundation informed.
Other two recipient from Nagpur are Shyam Pethkar for his script Terva (R S Datar Pyalwright Award) while Aruna Sabane (Nagpur) will get Karyakarta Prabodhan Puraskar. The names of other recipients to get the awards announced by Maharashtra Foundation include Subodh Jawadekar (Mumbai) for Science Stories; Kiran Yele (Mumbai) for Teesara Dula, a compilation of stories; Pradeep Purandare (Pune) for his book Panyashappath; in social field Gajanan Khatu will get Life Time Achievement Award while Jatin Desai to get Special Gratitude Award; K Veermanu (Chennai, Tamilnadu) will get Dr Narendra Dabholkar Smruti Puraskar; Sunil Anwale (Udgir) to get Karyakarta Sangharsha Puraskar and Chetan Salwe (Dhadgaon, Nandurbar) to get youth award.
Mahesh Elkunchwar, a versatile personality Mahesh Elkunchwar is a well-known playwright, screenplay writer with more than 20 plays to his name. He is also known for his theoretical writings, critical works, and his active work in India's Parallel Cinema as a screenwriter. In 2014, he was honoured with the Sangeet Natak Akademi Fellowship, the highest honour in performing arts in India. After completion of MA in English from Morris College; he taught English literature at Dharampeth Arts, Commerce College, Nagpur and M. P. Deo Memorial Science College, Nagpur, until retiring as its Head in 1999. He was a guest professor of screen play-writing at the Film and Television Institute, Pune in 2000-2001. He taught as a visiting professor at the National school of Drama, New Delhi for a number of years. Considered as successor to Vijay Tendulkar, Elkunchwar's plays had been subsequently translated into multiple Indian and Western languages (including English, French and German). In 1984, his play Holi was made into the film Holi by Ketan Mehta, for which he wrote the screenplay. In the same year, Govind Nihalani directed a film 'Party', based on his eponymous play. Sonata (2017), a film starring Aparna Sen, Shabana Azmi and Lilette Dubey was based on Elkunchwar's eponymous play. A lesser known fact about him is as Mahesh Elkunchwar, the essayist. His collection of essays 'Maunraag' has broken new grounds in this genre and was considered the book of the decade in 2012. An uncanny blend of autobiographical and meditative, His essay show his erudition and a vivid imagination.