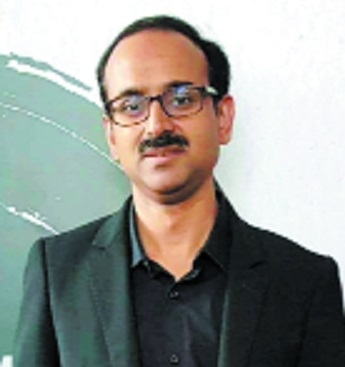 Business Bureau :
HRD Forum of Vidarbha Industries Association (VIA) recently organised a session on 'HR trends in 2021 and beyond' on Zoom app. The guest speaker was Prasad Kulkarni, Senior Vice President Human Resource (HR) of Global HR Shared Services at CITCO, Pune having extensive experience of leading HR operations and shared services, compensation and benefits and HR technology functions. During the session, Kulkarni elaborated that the definition of workplace has changed post COVID-19. Home has become the new office place for which employees and the companies are getting adapted to.
"Companies need to revise HR policies and practices to align with the emerging needs. Flexible working hours are being followed and HR technology will gain importance," he said. Apart from this, companies are now reinventing the employee experience strategies which includes more employee interaction, emotional connect and family bonding. Informal ways of team building and socialising will increase. Work life balance and physical/emotional well-being of employees will be at peak. HR leaders are focusing to showcase the company's efforts to support its employees as well as customers, he pointed out. He said that with the flexibility in working conditions, availability of agile workforce and virtual learning methodologies, companies may look at having multiple generations of workforce and design their strategies accordingly.
"This pandemic has taught all of us that people can be trained and retrained to achieve the business objectives. The methodology of learning will shift from in person to virtual. As the focus is concentrated on employees, HR will be part of business strategies and many business decisions will be taken based on HR input," he said. He said that the companies may look at more predictive and perspective analysis to take business decisions. Purpose-driven organisations, the new generation is also attracted to companies which are purpose driven. Kulkarni said that during the lockdown period, HR professionals played a crucial role in making their people stay motivated, productive, and engaged during work from home. Talking about HR trends comparison 2020 and 2021, some of the priorities will become obsolete or may go through a big change. He said that top priorities for 2020 published by Forbes are: Start with focusing on worker well being.
HR has done commendable job during pandemic: Suresh Rathi Suresh Rathi, President of VIA said, "HR had done a commendable job during pandemic, we all are very curious to know what should be the role of HR in the times to come after post COVID-19. The pandemic has changed our thinking." Suresh Pandilwar, Co-Chairman of VIA HRD Forum briefed about relevant topics and nomenclatures of HR, IR and Labour Welfare officers. He said that many foreign countries every year suggested new trends of HR. Neelam Bowade, Convener of HRD Forum conducted the proceedings and Prof Ashit Sinha proposed the vote of thanks. Present were Hemant Lodha, Chairman of HRD Forum, Aditya Saraf, V-P, Anita Rao, Jt Secretary, HR / IR professionals and industrialists joined the session in large numbers.