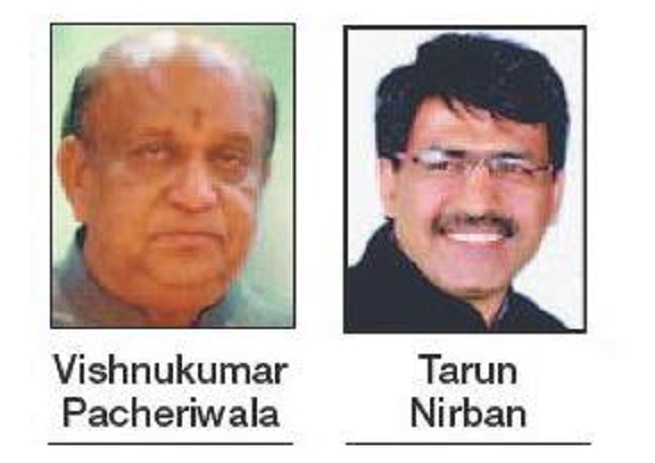 Business Bureau :
THE 83rd annual general body meeting of Nagpur Chamber of Commerce Limited (NCCL) was held recently at its Central Avenue hall. The election of the chamber was held in the persence of large number of members under the observation of Election Officer Adv Alok Daga. In the election, Vishnukumar Pacheriwala was re-elected as NCCL President.
Other office bearers who were elected unopposed include Pradip Jaju, Senior Vice-President, Govind Pasari, Vice President, Tarun Nirban, Secretary, Venugopal Agrawal, Treasurer, Vivek Murarka and Mitesh Kataria as joint secretaries. Kailash Jogani will be IPP. The board of directors include Vijay Jaiswal, Vipin Panpalia, Shankarlal Khandelwal, Nathabhai Patel, Vasant Paliwal, Devkinandan Khandelwal, Nitin Bansal, Sanjay Pande, Gajanan Waghmare, Sushil Agrawal, Kamal Kalantri, Girish Lildia, Vasudeo Zamnani, Ajay Pande, Yogesh Paliwal, Ravindra Chandak, Sandip Sabu and Rajesh Soni. IPP Kailash Jogani urged the traders to use masks and sanitizers to save themselves from COVID.
Secretary Tarun Nirban presented Secretary's Report. Former NCCL President Santosh Agrawal, Mahendra Kataria, Bhagirath Murarka, General Secretary of Uttar Bhartia BJP Morcha Sanjay Pande, newly-elected President of Paliwal Sewa Mandal Vasant Paliwal, Vijay Kumar Dhadiwal and others were present.