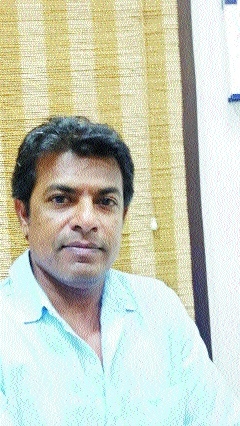 Pritam Gandhe
By Anupam Soni :
HE IS not new to coaching. In fact, Pritam Gandhe took the reins of Vidarbha senior team the next year (2010) after calling it a day as skipper. Since then he has donned many roles at Vidarbha, Central Zone and at national levels (NCA). For the last two years, Gandhe has been coaching north-eastern side Manipur. Gandhe, who is taking the new assignment as a responsibility as well as an opportunity, feels that players need to be strong mentally. "There is no time even to think that we have no time on hand (laughs). It will be just a few days of practise and then the matches. Players will have to forget everything and consider it to be like normal times.
The focus would be on being mentally strong. We will have to get into the groove right from the word go," said Gandhe while talking to the 'The Hitavada'. On how he is taking the assignment, Gandhe said, "There are a few things...more than opportunity, I see this as another responsibility and a challenge. I have played for Vidarbha for long and this is also my payback time.
I have always given priority to the home association over any other job." Gandhe was happy with the squad named for the event. "The team is a very good Twenty20 side. Though we are short of match practise, I hope they boys will not disappoint. It will be a test of nerves. All the team would be playing after almost a year. Others might have had more practise matches but when it comes to Board games, it is altogehter different. My focus would be to motivate the players to be mentally strong. As a player I always played for winning and same would be my mantra to the players," Gandhe signed off.