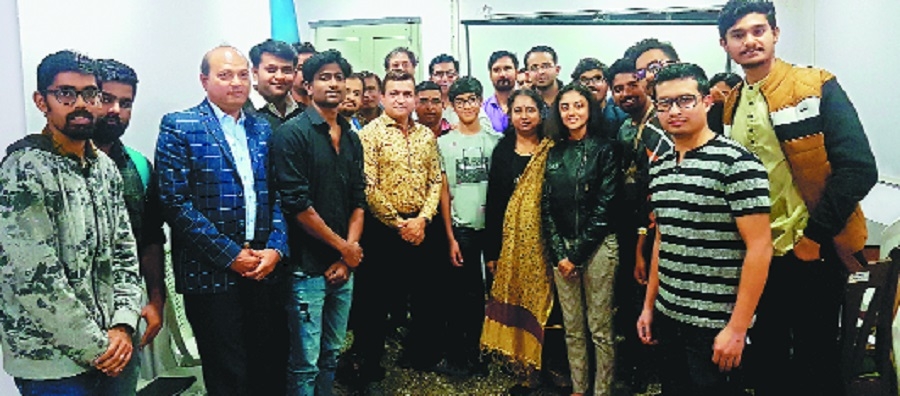 Ghanshyam Ahuja, Kartik Kale, Nidhi Bawashe alongwith TiE associate members and TiE charter members pose for photograph after the programme.
Business Bureau :
TiE Nagpur conducted business session with Ghanshyam Ahuja from Singapore. Kartik Kale, Secretary of TiE Nagpur welcomed mentor speaker and everyone. Ghanshyam Ahuja shared a lot of insightful perspective on investors end. He shared the key requisites are core team, business model, market sizing, unit economics, penetrated and un-penetrated model - Product Vs Services, Saas Vs License Model, Tech Vs Brick & Mortar; Consumer Brand. Investors consideration in early stage VC establish minimum viable product (MVP), create initial traction, sign up 1 or 2 paying clients, enter long-term (at least 3 year) revenue contract, stabilize one market before market expansion/ diversification, invest in building strong team and delivery mechanism, remain focused on unit economics.
Ahuja shared success stories of portfolio companies from Thinkuvate like – Mirchi Mine, Drop Suite, Rentickle, LetsMD and others. Large number of professionals, startup and successful attendees joined the session. TiE associate members and TiE Charter members joined session. Nidhi Bawashe, Executive Director proposed the vote of thanks.