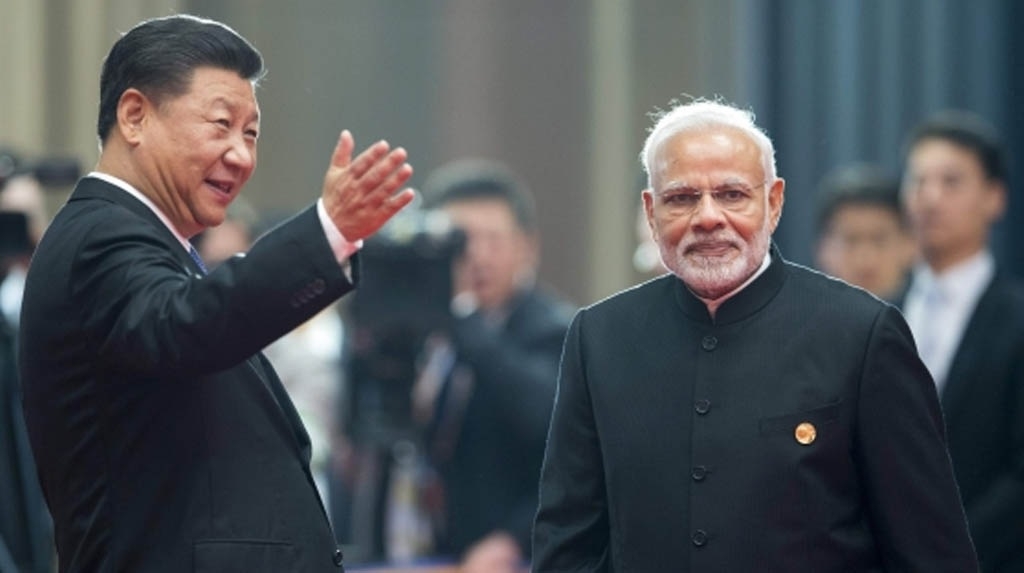 By Aarti Tikoo Singh :
NEW DELHI/BEIJING,
CHINA on Monday welcomed Prime Minister Narendra Modi's offer of support and help to fight the deadly novel coronavirus outbreak that has killed over 900 and infected around 45,000 people in the Asian giant. "India's acts of goodwill fully demonstrate its friendship with China. We thank and appreciate India's support for China's fight against the coronavirus," Chinese Foreign Ministry spokesman Geng Shuang said during an online media briefing while replying to a question on Modi's letter to President Xi Jinping.
Modi on Sunday in a letter offered assistance to President Xi in the fight against the ongoing health emergency and offered his condolences at the unfortunate loss of lives due to the outbreak. Modi had also expressed solidarity with the Chinese President and the people of China in this time of crisis. In his letter, the Prime Minister had conveyed appreciation for the facilitation provided by the Chinese Government for evacuation of around 650 Indian citizens from Wuhan in Hubei province which is the epicentre of the outbreak and has been placed under lockdown for the past several weeks now.
"We stand ready to work with India and other members of the international community to jointly tackle fight the epidemic and safeguard regional and global public health security," Geng said. Indian Ambassador to China, Vikram Misri on Monday said New Delhi was in touch with Chinese officials to assess the immediate requirements to fight the outbreak.
Over 1.97 lakh travellers screened so far for coronavirus: Minister
NEW DELHI :
OVER 1.97 lakh passengers travelling in 1,818 flights have been screened for novel coronavirus, Health Minister Harsh Vardhan said on Monday as he outlined the steps taken by the Government to deal with the virus since its outbreak last month. Issuing a suo motu statement in Lok Sabha, Vardhan also said that screening of passengers has been initiated at 12 major seaports and all minor ports in the country to identify passengers and crew members coming from China and to isolate them in case they are found symptomatic. "As of Monday, a total of 1,818 flights have been screened covering a total of 1,97,192 passengers. Teams of specialist doctors were sent to all the airports to ensure effective screening and arrangement for isolation in the attached hospitals," Vardhan said.
In view of a confirmed case in Nepal, the Government has initiated screening at all integrated check posts from Nepal in collaboration with Uttar Pradesh, Uttarakhand, West Bengal, Sikkim and Bihar, Sashastra Seema Bal (SSB) and Land Port Authorities, the Health Minister said. China reported the outbreak of novel coronavirus on December 31, 2019. As of February 9, a total of 37,198 confirmed cases and 811 deaths have been reported in China. A total of 354 confirmed cases have been reported outside China from 27 countries (including Hong Kong, Macao and Taiwan). "In our country, three positive cases have been reported so far from Kerala. All these cases have travel history from Wuhan, China.
They have been isolated and are reported to be clinically stable," Vardhan said. The Government has already constituted a GoM headed by the Health Minister to monitor coronavirus. Besides, gram sabhas are being organised in villages adjoining borders with Nepal to create awareness amongst people. So far, 1,510 samples have been tested of which 1,507 were found negative. Three samples have tested positive and 27 samples are under process.