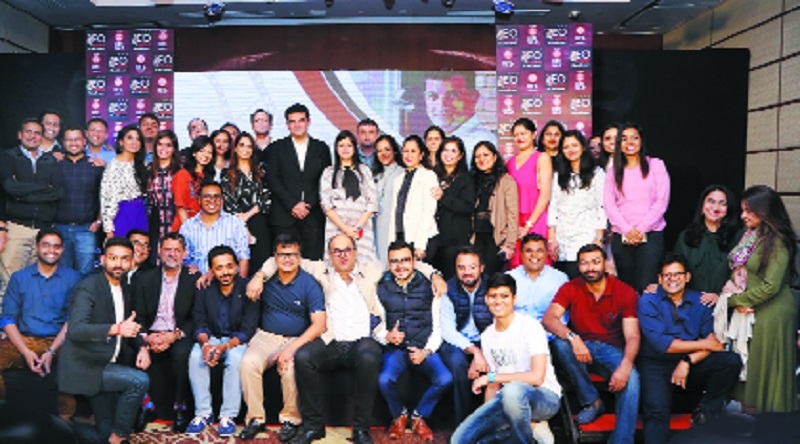 Business Bureau :
IN THE first week of February 2020, Entrepreneur Organisation (EO) organised a programme Blockbuster February which featured Siddharth Roy Kapur , who shared the platform to discuss on the three B's, that is, Bollywood, Business and Buzz. Siddharth Roy Kapur gave insights on his journey to this point. It begins with the creativity that he inherits from his mother, in his childhood how he was mesmerised by the film industry and inspired by his grandparents.
By observing Ronnie Screwvala's work, his mentor at UTV films, and learned to be practical in life. Talking about the industry from the perspective of a producer and an investor. As a businessman, Siddharth successfully acquitted himself to various prestigious job roles. These included working as the Senior Vice President of UTV, later taking over as the CEO of the company. He also worked as the MD of Walt Disney India etc. EO is a globally well-known organisation today, EO is the largest network of high-performance entrepreneurs.
It intends to bring together the striking entrepreneurs of the world that aim at creating a better future with their businesses. With over 195 chapters in 60 countries, the organisation has united over 14,000 entrepreneurs under its wing and continues to add more. With their programmes, EO inspires entrepreneurs to learn and grow more. With events like these, they truly try to make a difference in the world.