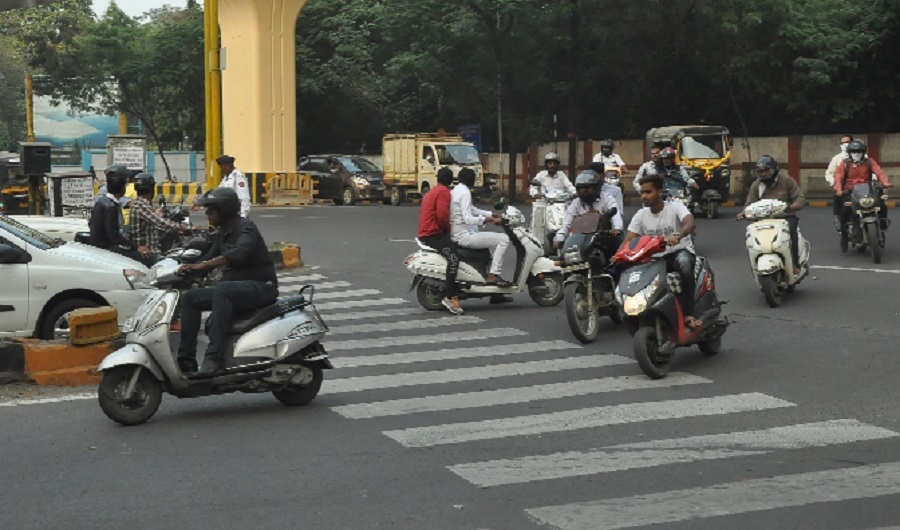 By Vikas Vaidya :
THE law-abiding citizen was not at fault, waiting in his car for the signal to turn green at Kriplani Square. As he moved ahead, a bike rider coming from the newly-carved Jail Road jumped signal and crashed into his car. Fortunately, there was no casualty. As he lay down on the road, volunteers of 'Janaakrosh' helped the biker to the side of the road and counselled him. He promised to abide by the rules. Nagpur's roads have bikers like the one aplenty, but people like 'Janaakrosh' volunteers are too less to inculcate a good sense among them. The Traffic Department, too, does not have much manpower so it all depends upon people's will and their road sense.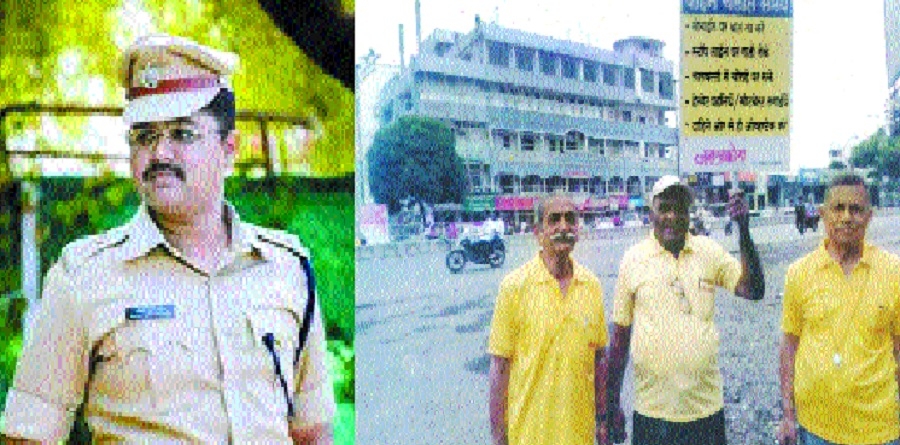 DCP (Traffic) Chinmay Pandit (right)
Senior citizens helping create awareness about traffic rules
.
"The traffic violators have increased because number of riders too has gone up. People avoid taking a U-turn and prefer going wrong side which is the primary reason for accidents. There are several examples where even big names met with an accident while driving on the wrong side and died," pointed out Ravindra Kaskhedikar, Secretary of 'Janaakrosh'. 'Janaakrosh', a group of mostly senior citizens has been doing traffic-related social work for the last eight years. It began by standing at the square, helping traffic cops, advising commuters to stop vehicle before stop line, follow signals, wear helmet or seat belt, don't overtake from left side.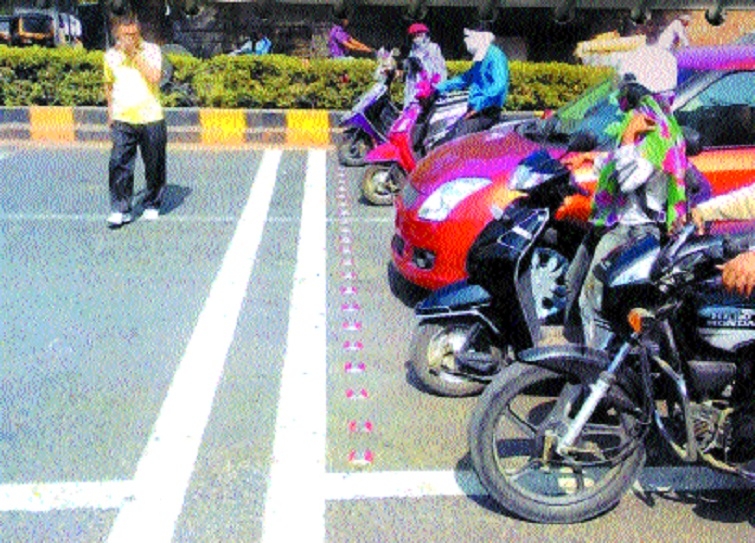 When Janaakrosh activists conduct activity at squares, people stop their vehicles before the stop line in a disciplined way.
The group also conducts workshops in colleges, schools, coaching classes. A one hour exercise at a square is performed periodically where the members try to guide people about traffic rules. Janaakrosh feels, newspapers, while reporting accident news, should also write about the violation of traffic rules by even the victims. Their efforts are bringing a change. There is no fixed parameter with which success can be measured but people are getting convinced, they feel. "At IIT-Home where we conduct our workshops, drastic change has come. Children there are following traffic rules, wearing helmet," said Kaskhedikar as he advocated to do such projects aggressively.
Chinmay Pandit, Deputy Commissioner of Police (Traffic), divided the blame between public mentality and also police's failure in ensuring traffic discipline. "What exactly we should do so that people should behave with proper traffic sense is a million dollar question. Commissioner of Police Dr Bhushan Kumar Upadhyay and I are endeavouring to find a solution. CCTV cameras are working fantastically and daily challans are sent to over 1,500 people, but less than 10% pay the fine," he said. Pandit said despite the growing casualties realisation was yet to dawn upon people. "Daily there are news reports about ghastly accidents, yet realisation about it among people has not come. Of course, I still feel it is our failure and we have instructed our policemen to stand in the middle of the square especially during peak hours to guide the traffic. In our checks if any policeman is found standing on the roadside we punish him or her," Pandit said. Nagpur Traffic Police have now tied up with insurance companies too.
According to the agreement, insurance would not be renewed if a vehicle is found violating norms more than once. Authorities are not sure about its effectivity, but a start has been made. Pandit is also trying to rope in ex-servicemen who can be volunteers for managing traffic at squares. He has started Road Safety Patrol (RSP) unit of Traffic Police that targets school children. If traffic rules are taught at a tender age, the future citizens can become good traffic rule followers. "We are focusing on making Nagpur accident-free city. I must admit the brazenness of people about not following the traffic rules has increased. City can't become good if it has no traffic sense. Police are trying hard, they will continue to do so, but public support is equally important," felt Pandit.