BEEN THERE...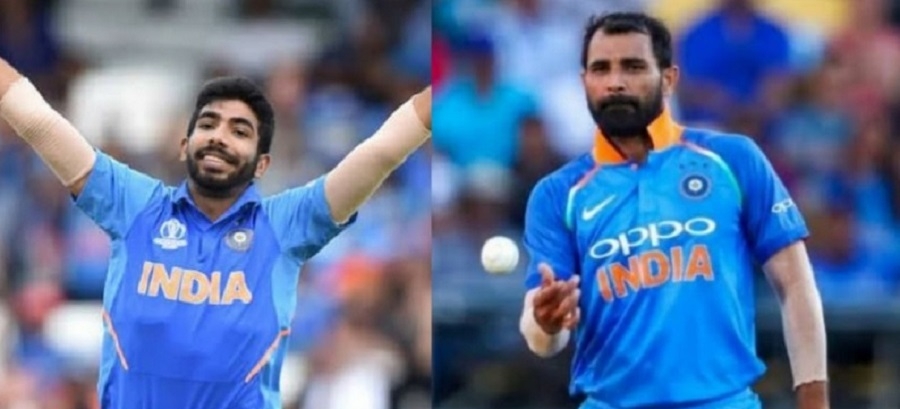 INDIAN pacer Mohammed Shami's anguish over criticism directed at fellow speedster Jasprit Bumrah is a natural reaction from a sportsperson who has gone through the thick and thin of phases in the career. Shami has asked the critics not to forget the performances delivered by Bumrah that were outstanding in the given circumstances and resulted in famous Indian victories at home as well as on the foreign soil. Bumrah has come under the scanner for a below-par outing in the three One-Dayers against New Zealand which India lost comprehensively. To be fair to the Gujarat pacer, he was coming back from an injury lay-off following a stress fracture in the lower back.
The wicketless games, at the best, can be termed as an aberration in Bumrah's journey as Indian fast bowling's lynchpin. However, the vehement backing he has received from senior partner Shami's retort back at the critics also needs to be judged from parameters of fairness as the players are supposed to take criticism in their stride. Shami's rant is about the quick change in perception of the followers after a sudden slump in form. In modern-day sports, this is a harsh reality that must be kept at the back of mind by top performers. Not even greats of the game have escaped criticism from people who once hailed them as demigods of the sport. All-time champions Roger Federer and Sachin Tendulkar have also gone through the ordeals of fans' backlash during their lean periods.
Tendulkar had to endure boos at his home round from the same people who were part of his cricketing journey since childhood. The point here is not about brickbats, for, they always follow the bouquets. It is about the way to handle such situations in a demeanour best suited to a humble champion. Tendulkar handled them for 24 long years which saw him battle pain inflicted by physical injuries as well as mental scars. What always stood out was the manner in which he silenced the critics, by letting his bat do all the talking. Bumrah has seen Tendulkar from close quarters and his simplicity has definitely rubbed on to the pacer. It is always reflected in the bowler's reaction after a catch is dropped by fellow players off his bowling. He would never mind the questions about loss of form as it is a temporary thing.
What he has achieved for India in the short period weighs much higher than the lean periods. He has the ability to bounce back without any fuss. The two-Test series in the Kiwiland will be never over without Bumrah's stamp. Criticism is part and parcel of the game and more often than not acts as a stimulus for sportspersons. Shami also would be better off letting the ball do the talking.