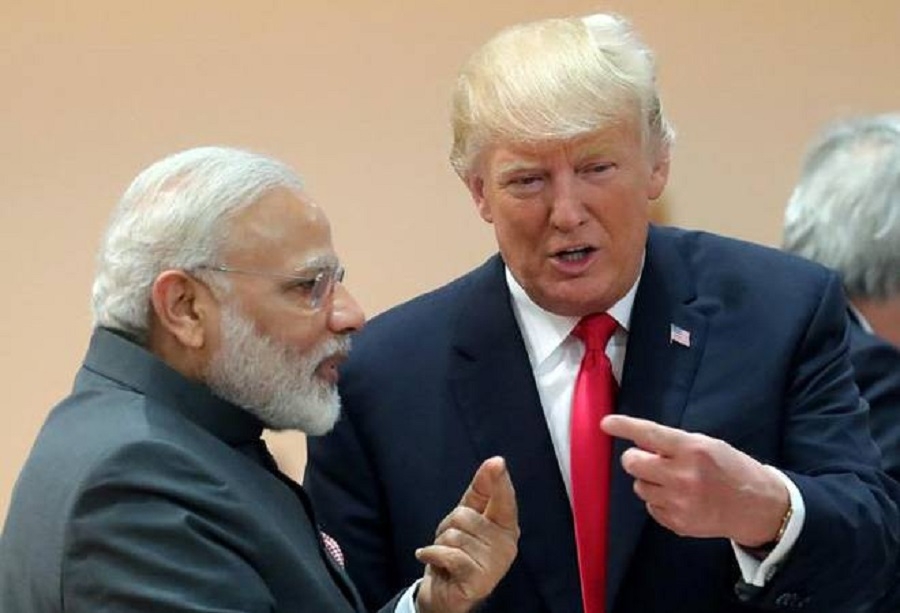 NEW DELHI :
PRIME Minister Narendra Modi and US President Donald Trump will hold talks on February 25 to deepen cooperation in a range of key sectors including defence and trade, Foreign Secretary Harsh Vardhan Shringla said on Wednesday. Trump, who is scheduled to visit India on February 24 and 25, will be accompanied by a high-level delegation, Shringla said. India and the US have an unprecedented level of convergence, he said. Shringla said that the Namaste Trump event in Ahmedabad will be similar to the Howdy Modi event that was held in Houston last year. Trump and Modi will hold extensive talks on February 25 on a range of issues, including defence and trade, he said.
Modi will host a lunch for Trump, while President Ram Nath Kovind will host a banquet in honour of the visiting dignitary, he said. Sources said India and US do not want to rush in finalising a trade deal and both sides will take a decision on it considering a long-term view. Some defence deals may fructify during Trump's visit, the sources said. TRUMP MAY LAND IN JAIPUR IF DELHI WEATHER IS POOR: Air Force One carrying United States President Donald Trump may land in Jaipur in Rajasthan at the start of his scheduled visit to India this month in case weather conditions at the Delhi International Airport are poor, airport officials here confirmed on Wednesday.
US Embassy's three-member team visited the Jaipur airport on Monday, followed by another visit by a four-member team on Tuesday to check on infrastructure and other facilities. Official sources confirmed that the team had given its consent to use the city airport as an alternative landing spot for the plane carrying the visiting dignitary and his entourage. Jaideep Singh Balhara, Director, Airports Authority of India, Jaipur, said: "The airport is well-equipped to handle the VVIP flight as we have a reserved bay for the purpose. We shall use all standard operating procedure necessary for the safe landing of such flights."
Airport officials revealed that they have been asked to remain on alert mode from February 23 to 24. Trump is scheduled to visit India on February 24 and 25. "An aircraft carrying the US President's security detail is likely to land in Jaipur on February 23, which shall be on a standby mode in case the flight carrying Trump lands here," said an official.