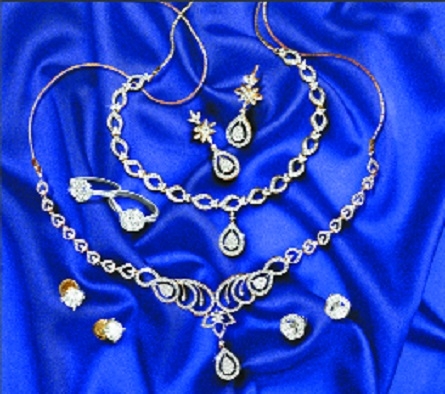 Business Bureau :
TANISHQ, India's most trusted jewellery brand has launched a stunning offer 'The Great Diamond Sale' with up to 20 per cent off on the diamond solitaire strings. The offer is already underway and is receiving an overwhelming response from the Nagpurians. This was revealed by Vivekanand Prasad, Area Business Manager while speaking at a press conference on Thursday.
Ayantina Mazumdar, Regional Trainer of Tanishq, West 2, Titan Co Ltd was also present. Prasad said that Tanishq has on display a wide range of diamond jewellery collection which meets highest standards of colour, clarity, carat and cut. Tanishq uses excellent to very good diamonds in every piece of jewellery they make and follows a three stage diamond grading process. "Only the best diamonds are used in our jewellery.
We ensure that every diamond piece is checked for its brilliance, shine, fire and sparkle using the latest machines at our state-of-the-art laboratory. This ensures that customers get superior quality diamonds," he said. Mazumdar said that Tanishq provides certification on every purchase and mentions all relevant details of the diamonds. In this way customers can rest assured about the quality of diamonds used in their jewellery.
To backup the commitment, a 100 per cent buyback facility at prevailing market rate and exchange facility is also available at Tanishq. "Customers should take benefit of the sale and buy diamond jewellery which will be cherished for generations to come," she added. The 20 per cent discount offer will continue till March 9. Interested may visit Tanishq showrooms located at 7, Kingsway opp SBI, Station Road (Ph: 6659201-218) or Shraddhanandpeth Square, South Ambazari Road (Ph: 6669300 to 6669333).