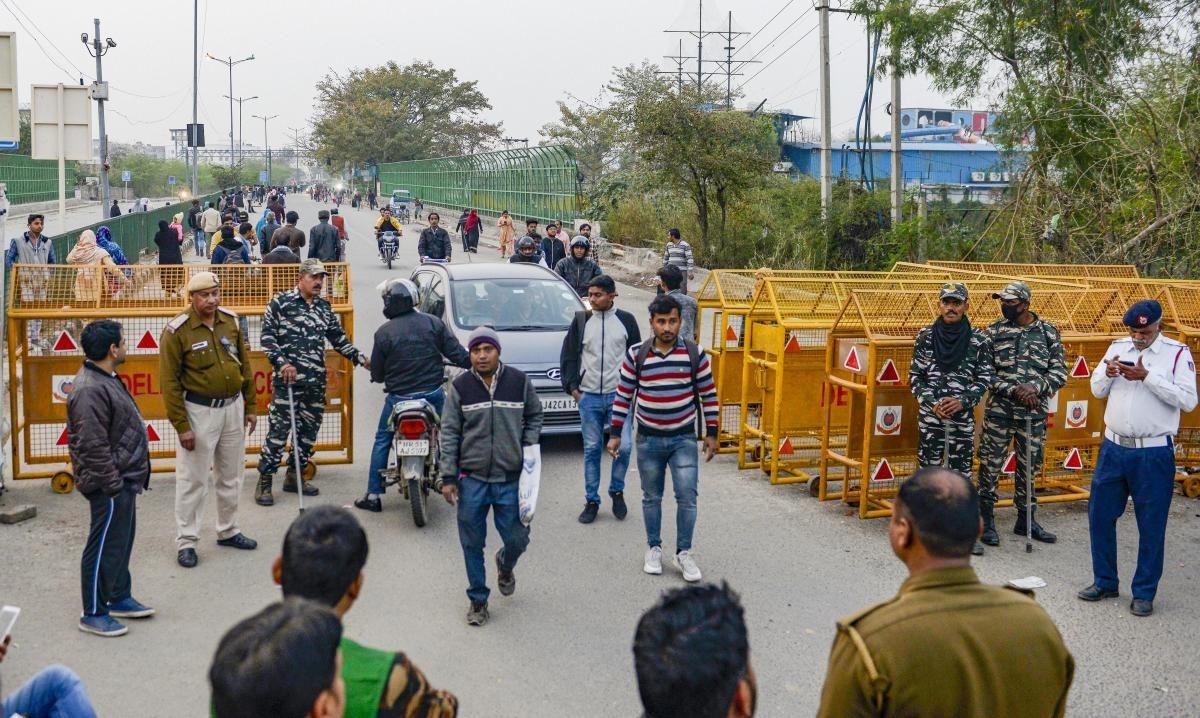 A SMALL stretch of the road closed for over two months in Shaheen Bagh due to an anti-citizenship law protest was "opened" by a group of demonstrators on Saturday, though police barricades continued on one side. Deputy Commissioner of Police (Southeast) R P Meena said, "Road number 9 in Shaheen Bagh was reopened by a group of protesters, but later it was closed by another group." However, locals later said the road was again reopened by protesters on Saturday evening.
Protesters claimed that they "opened" the stretch, which would allow passage between Noida and south Delhi, at around 5 pm near the protest site, but the Delhi Police and the Noida police were continuing the barricade from one side restricting access to commuters. The Delhi Police had maintained that it has barricaded adjacent roads due to security reasons.
The development came after three days of talks between the Supreme Court-appointed interlocutors -- senior advocates Sanjay Hegde and Sadhana Ramachandran -- and the protesters over the issue of difficulty to commuters due to blocking of roads. Ramachandran reached the protest site on Saturday around 10 am and spoke to the protesters. The road, which connects Noida to southeast Delhi and further to Faridabad in Haryana, was closed for traffic in the wake of the anti-Citizenship (Amendment) Act (CAA) protest at Shaheen Bagh since December 15. Only emergency vehicles like ambulances and school buses are being allowed to pass through the stretch, the police said. Taseer Ahmed, one of the protesters, said that the road, known as Thokar number 9, was already open partially.
"The barricades were placed on this stretch, but two-wheelers were already passing through the road. Thokar number 9 passes through Abul Fazal Enclave, Okhla and Jamia Millia Islamia. One side of the varsity has already been closed and the traffic is moving on single side and it is not possible for heavy vehicles, even for four-wheelers, to pass through that varsity road," Ahmed said. According to the police, the protesters briefly opened a small portion of a road leading to Kalindi Kunj so that locals can pass through it with their two wheelers. The Noida Traffic Police, however, also continued the restrictions on the Uttar Pradesh side of the road, an official told PTI.