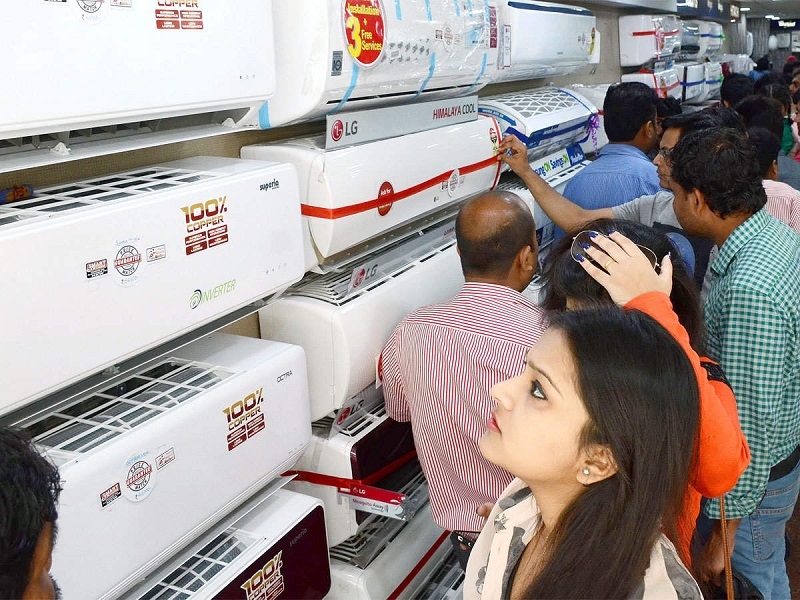 Business Bureau :
SEASON for air-condition sales is going to start soon, and the sector is bracing for a hike of up to 5 per cent, amid combined impact of customs duty hike on compressors and increased logisticscostsduetocoronavirus outbreak in China, which is the main supplier. Amid Coronavirus scare, several manufacturers expect 2020 to be a challenging year for the industry as they are going to airlift component such as controllers, compressors and other materials from China, Thailand and Malaysia and the increased logistic cost would put pressure on input costs. According to some makers, the crisis "unfortunately" has come at a critical time, when April-June season is knocking, during which the industry accounts around 40 to 45percent sale of residential airconditioners. "There isashortage due to coronavirus and in orderto keep the production up, we are airliftingthecriticalcomponents from China.
There is also an increase in customs duty on compressors and others," Blue Star Managing Director B Thiagarajan said. Blue Star, an air conditioning and commercial refrigeration company, has already increasedpricesby3 to 5 percent on various items. "This is not only because of Coronavirus. We have to airlift some components.
There is an increase in custom duty and ocean freight also," he said. According to Daikin India MD &CEOKJJawa,mostoftheIndian companiesare"strongly dependent" on China not only for compressors but also for other components as controllers etc. While presenting the Budget, Finance Minister Nirmala Sitharamanhadproposedtohike thebasiccustomsdutyto12.5per cent from 10 per cent on compressor of refrigerator and air conditioner.
"In short term, there could be a shortage, therefore peoplemay be looking for some opportunity to increase the price. Besides duties of the some of the componentshasalsogoneup.Putting both things together would have some impact on the pricing and industryis lookingtoincreaseit," said Voltas Managing Director & CEOPradeepBakshi."Stillweare calculatingaswhatkindofimpact would happen, but there would be some increase," he said.