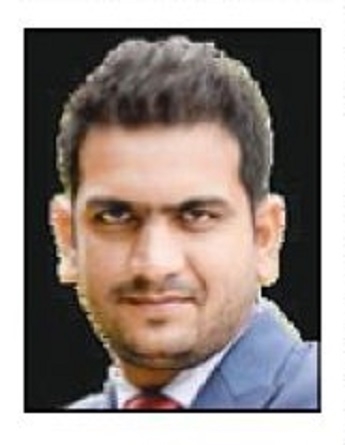 By Praveen Vighre :
THE job of Company Secretary (CS) has wide scope than yesteryears, said CS Tushar Pahade, Chairmanof Practising Company Secretaries (PCS) Committee of Western India Regional Council (WIRC).Pahade was talking to The Hitavada in an exclusive interview after being elected as Chairman of PCS. He is the first from the city to represent theWIRC of Company Secretaries and to lead a committee. Pahade added that for thosewhoaredoingpractiseafter completing the Company Secretary course has now many new avenues like registered valuer for Insolvency and Bankruptcy Code.
He can also practise in NCLT. CS can also be anarbitrator."CS are nowauthorised for singing of networth certificate by NSDL and CDSL," he said. At present there are 60,000 practising CSs in pan India. Of them,21,000areWIRCmembers, i.e WIRC is having 33 per cent strength of the ICSI, he informed. P a had e had done hisCSinthe year 2008 andhasalso completed his LLM.He has lead the Nagpur Chapter of ICSI twice in the year 2016 and 2018. InWIRC ofICSI,hehadalsotaken responsibility of Professional Development Committee(PDC).
He said, Institute of Chartered Accountant of India (ICAI), Institute of Cost Management AccountantsofIndia(ICMAI)and InstituteofCompany Secretaries of India (ICSI) are professional bodies formed by Statutory Act of the Parliament and Governed by the Ministry of Corporate Affairs. All the three have a crucial and important role in the corporate world.
All three are complimentary to each other. When asked about the set goals as Chairman of PCS, he said, "It is my first duty to open new avenues for the practising C S. We are planning to join hands with industries associations forbrand building. I am taking efforts to hold the Regional PCS conference in city during the month of June. It will be the first of its kind conference in city." Pahade, whose hobbies are playing cricket and badminton also informed that every listed company and other companies having turnover of more than Rs 10 crore should deploy CS as a key person.
"There is wide scope for new company secretaries as development is taking place in infrastructureandindustries."He also informed that the new syllabus developed by ICSI in 2017 is more practical and caterto the need of real world. For the studentsinterestedinCSheadvised, "Interest and dedication is the only key to become the CS. One has to register in ICSI after passing class 12th."