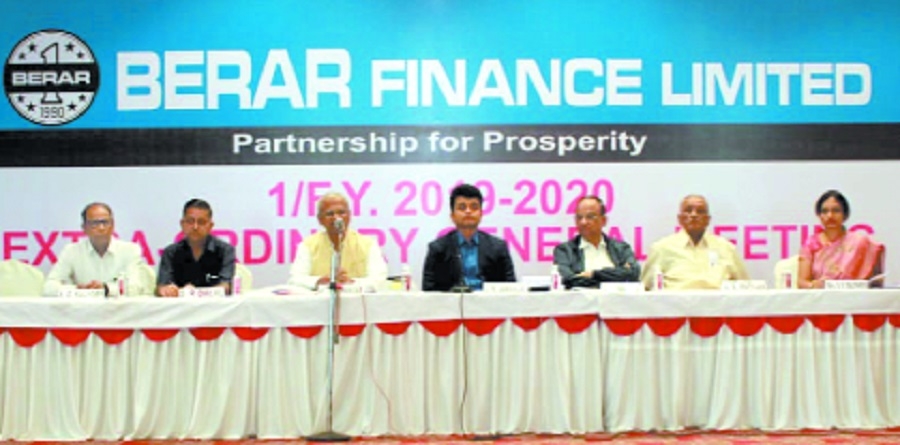 Business Bureau :
Berar Finance Limited, a Nagpur based deposit taking non-banking financial company (NBFC) with focus on two-wheeler financing, on Tuesday announced an equity raise from Amicus Capital, a mid-market growth capital fund. This is the first institutional fund raise by Berar Finance. Berar Finance was founded by Maroti G Jawanjar and is today one of the leading twowheeler financing companies in Central India. It has a network of 61 branches spread across the 6 states including Maharashtra, Chhattisgarh, Madhya Pradesh, Gujarat, Karnataka and Telangana. Apart from two-wheeler loans, the company's product offering includes used car loans, two-wheeler refinance loans and personal loans.
It is one of the select NBFCs in India with a license from the RBI to accept retail deposits from public. Commenting on the investment, Sandeep Jawanjal, Executive Director, Berar Finance said, "Berar Finance has grown consistently since inception and has emerged as one of the leading two-wheeler financing companies in Central India." Mahesh Parasuraman, Co Founder and Partner, Amicus Capital said, "Berar Finance has a leadership position in two-wheeler financing in Central India."
Amicus Capital is an India dedicated mid-market growth capital fund set-up by experienced PE professionals, Sunil Theckath Vasudevan and Mahesh Parasuraman. Berar is Amicus Capital's fourth investment from its maiden fund. It had earlier invested in Delhi based online insurance aggregator RenewBuy.com (www.renewbuy.com), Mumbai-based kitchen appliances and cookware firm Wonderchef(www.wonderchef.com) and Punjab based small finance bank, Capital Small Finance Bank (www.capitalbank.co.in).