Staff Reporter :
The Institute of Company Secretaries of India (ICSI) has declared result of executive and professional programme December 2019 on Tuesday. City girl Muskan Sahu has scored all Indian Rank (AIR) 13 in executive programme. Talking to 'The Hitavada' Muskan Sahi said, "I am happy to clear the CS as was my dream.
I was working hard for past two years and kept myself away from social media." Ten candidates from Bhopal center have successfully cleared the scores for Company Secretary (CS). These ten candidates are Deepanshi Agarwal, Vartika Yadav, Rakshanda Singh Thakur, Kiran Aadani, Itisha Agarwal, Abhiraj Rana, Ayush Sharma, Princy Asati, Utkarsh Jain and Deepika Gurjar. ICAI Bhopal chapter is organising crash batch of company law and juridical prudent, interpretation and general knowledge subjects for students appearing fir executive programme in June 2020. Aspiring candidates are asked to confirm their registration.
Candidates who have successfully cleared the executive programme are allowed to confirm their registration for professional programme for all modules by May 31. For module 1, registration is allowed till July 31.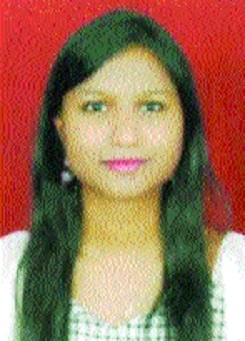 'My dream has come true' "Company Secretary was always my dream which has come true. I really worked hard to clear all section by keeping myself away from television and social media. My family members always supported in all decisions. I would suggest students who are still preparing for the exam to be just focused towards the goal."