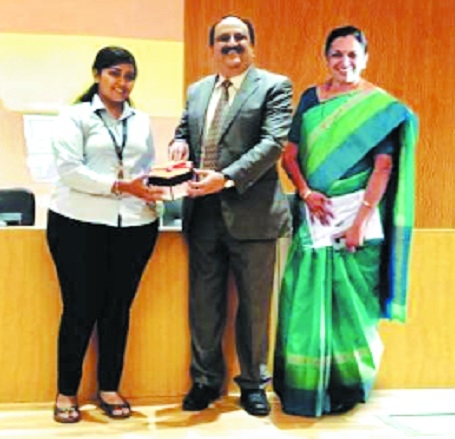 Business Bureau :
Vidyalankar Educational Campus, organised a big event in their specious auditorium at Wadala, Mumbai on February 22 in which Sanjeev Pendharkar was invited to address the students of MBA. While you are steering your cards into the beauty, aisles of super markets and departmental stores, on the hunt for natural and authentic personal care products, one thing you cannot afford to overlook is an appealing display of Vicco products, adorning the retail shelves on these stores.
Such is the magnetism of this elite giant VICCO which made its way front once being a small home grown brand to be one of the most undisputed leaders in the personal care landscape today, said Pendharkar while addressing MBA students. Pendharkar explained the journey behind Vicco's marathon to sustainability and profitability.
He also explained the Management students how goal setting is to be done, select the field of their passion as a profession and how to do self-introspection. There was an overwhelming response from the students. All dignitaries were present in the auditorium and principals of various faculties of Vidyalankar College appreciated Pendharkar, a man who is considered as one of the most sought offer sustainable value creators as of today.