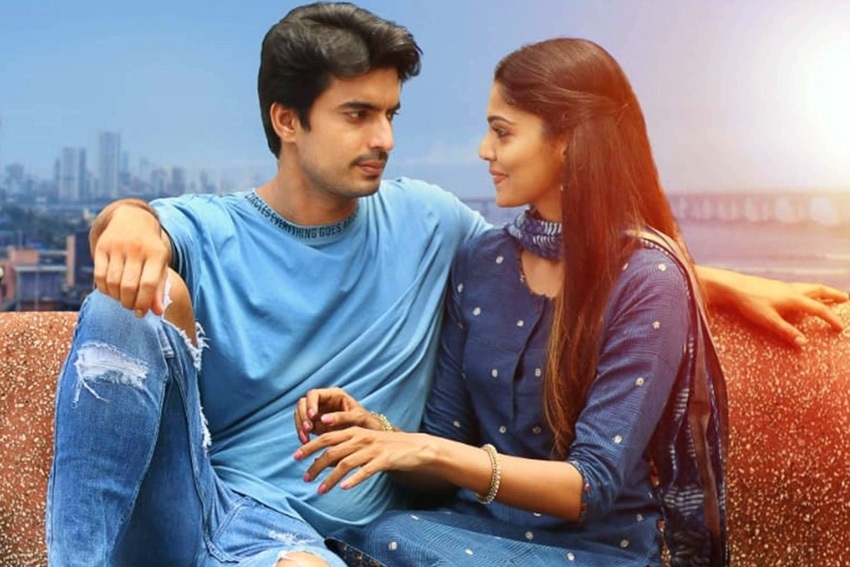 One of the talented faces from the film industry, Gashmeer Mahajani is coming back to Marathi films after a gap of almost two years. His comeback project is Bonus, set to release on February 28. The movie also stars Pooja Sawant in lead role. Gashmeer has carved a niche for himself with good project including

Deool Band, Kanha, One Way Ticket and Mala Kahich Problem Nahi

. Gashmeer, in chat talks about his role, the story of the film and his ongoing projects – Q. Please tell us about the story of the film Bonus?
The story and its screenplay has been very nicely woven around a them which is unique. It is a story of a youngster, a lad from a well-to-do family, who accepts the challenge thrown at him by his grandfather. During his efforts to complete it, the young chap learns many lesson of his life and is graced with a love life. How was your experience working with Pooja Sawant? She one of the finest and professional actors in the Marathi film industry. When she is into the shooting, she focuses only on the scenes and gives 100% of her abilities. It puts pressure and responsibility on the co-artist too and it ultimately results in cent percent output.
Why were you away from the film industry for two years? There is no specific reason for not working on a Marathi project. I was busy in shooting some other Marathi films which are yet to be released. I was involved in television serials as well. Around the same time, I was searching for challenging Marathi script and Bonus was film I was eagerly waiting for. I have really enjoyed working for Bonus as it is the kind of role which is close to my real life. Bonus was the perfect film to make a comeback. How different is your role in Bonus from other projects?
Film is directed by talented story and screenplay writer Saurabh Bhave. He is well-known writer with many successful films under his belt. I must also mention about Arjun Singgh Baran and Kartik D Nishandar and Lion Crown Entertainment the presenters and Govind Ubhe, Anupama Karale, Kanchan Patil and GSEAMS, the producers of the Bonus. They all have stood by the project and given liberty to entire crew helping them to take the film to a different height.