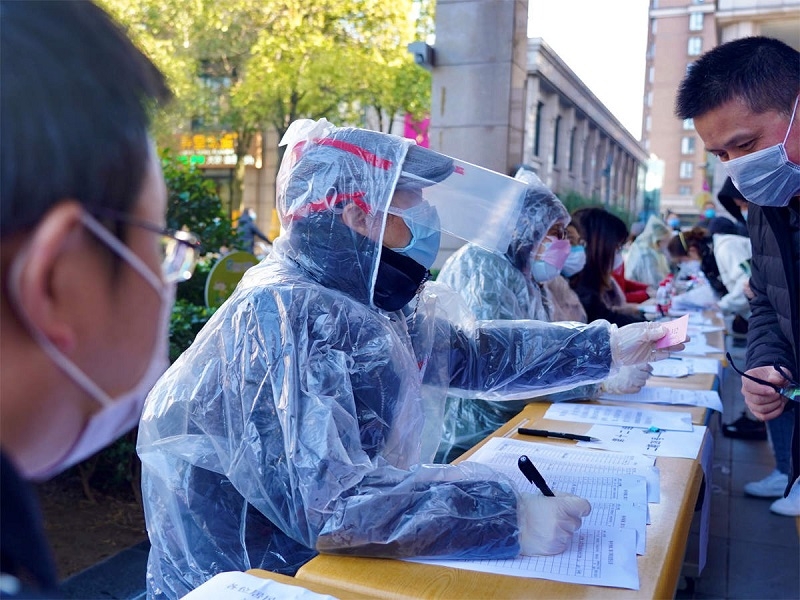 By K J M Varma :
BEIJING,
THE death toll in China's coronavirus epidemic soared to 361 with 57 deaths on Sunday alone while the number of confirmed cases climbed to 17,205, Chinese health officials announced on Monday. China's National Health Commission in its daily report on Monday said that 2,829 new cases of coronavirus were reported nationwide on February 2, taking the total number of infection to 17,205.
The death toll rose to 361 with 57 deaths reported on Sunday, State-run Xinhua quoted the commission's report as saying. Among Sunday's deaths, 56 were reported from Hubei Province, the epicentre of the virus outbreak, and one from southwest China's Chongqing, the commission said. Total 5,173 new suspected cases were reported on Sunday, it said. The overall confirmed cases on the Chinese mainland reached 17,205 by the end of Sunday. Also on Sunday, 186 patients became seriously ill, and 147 people were discharged from hospital after recovery.
The commission said 2,296 patients remained in severe condition and 21,558 people were suspected of being infected with the virus. A total of 475 people had been discharged from hospital after recovery. The commission said 1,89,583 close contacts had been traced, adding that among them, 10,055 were discharged from medical observation on Sunday, with 1,52,700 others still under medical observation. By the end of Sunday, 15 confirmed cases had been reported in Hong Kong and eight in the Macao SAR and 10 in Taiwan it said.
Built in 10 days, China's virus hospital takes 1st batch of patients
BEIJING :
THE first batch of patients arrived on Monday at a specialised hospital built in just 10 days as part of China's intensive efforts to fight a new virus. Huoshenshan Hospital and a second facility with 1,500 beds that's due to open this week were built by construction crews who are working around the clock in Wuhan, the city in central China where the outbreak was first detected in December.
Most of the city's 11 million people are barred from leaving the area. The Wuhan treatment centres mark the second time Chinese leaders have responded to a new disease by building specialised hospitals almost overnight. As severe acute respiratory syndrome, or SARS, spread in 2003, a facility in Beijing for patients with that viral disease was constructed in a week.
The first batch of patients arrived at the Huoshenshan Hospital at 10 am on Monday, according to state media. The reports gave no details of the patients' identities or conditions. The ruling Communist Party's military wing, the People's Liberation Army, sent 1,400 doctors, nurses and other personnel to staff the Wuhan hospital.