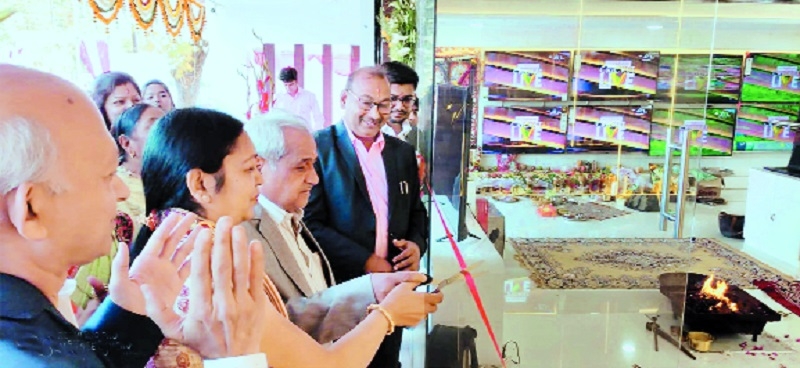 Business Bureau :
BHAGWATI Electronics and Furniture has launched special lucky draw scheme. In the scheme, every two hours a lucky draw will be announced in the showroom. Customers will get a chance to win a gold coin. This offer will be available for three days only.
Till date 16 people have won gold coins. The lucky draw scheme is getting an overwhelming response from the customers. Everyone has a desire to decorate their dream homes with the best furniture, TV, fridge, air conditioners, washing machines, computers, printers, water heaters, water purifiers at affordable prices. Keeping this desire in mind, Vidarbha's largest electrical and furniture showrooms Bhagwati Electronics and Furniture was inaugurated on January 31.
The new mall displays all leading and popular brands of electronic appliances including home theatres and DJ sets. The plush new showroom also showcases sofa sets, almari, chairs, dressing table in wide range. Different types of tables, beds and swings are available. Along with the lucky draw offer, there are huge discounts and mega exchange mela is underway. A zero per cent finance scheme is also is available on purchases. For further details, interested may contact (Phone numbers: 0712-2715757, 2715858, 9860366680, 9518931041).