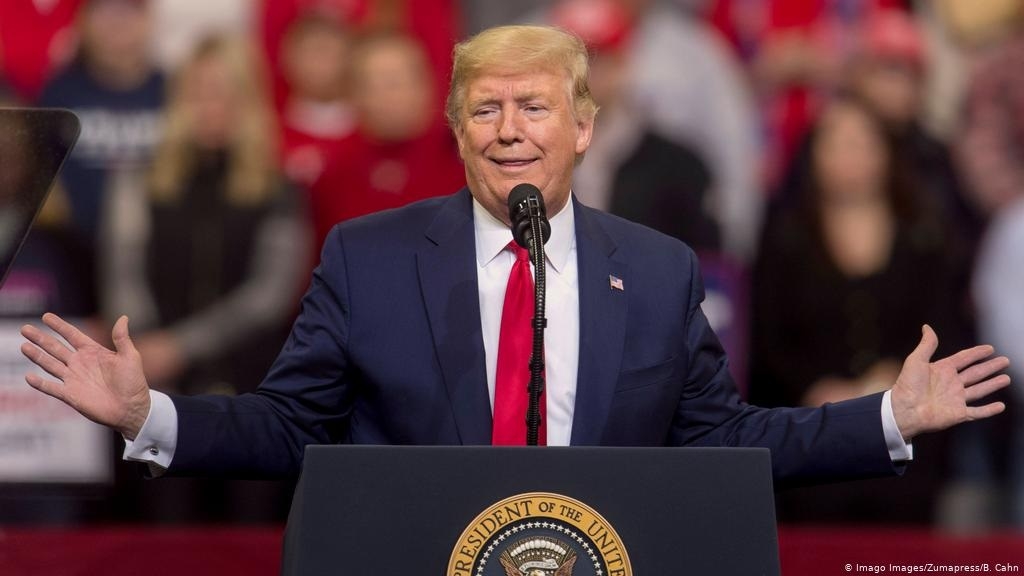 By Lalit K Jha :
The Republican- majority Senate voted 52-48 to acquit Trump of abuse of power and 53-47 to acquit him of obstruction of Congress
THE US Senate on Wednesday acquitted President Donald Trump on two articles of impeachment - abuse of power and obstruction to Congress - giving him a major political victory in an election year. The Republican-majority Senate voted 52-48 to acquit Trump of abuse of power and 53-47 to acquit him of obstruction of Congress, thus preventing the Democrats' move to overthrow him, for which they required two-thirds of votes in the 100-member House.
The ruling Republican party has 53 seats while the Democrats have 47. Republican Senator Mitt Romney, a bitter critic of Trump and the party's presidential nominee in 2012, voted against the president on the first charge, but followed the party line on the second article of impeachment. Rest of the members voted on party lines. "The President is pleased to put this latest chapter of shameful behaviour by the Democrats in the past, and looks forward to continuing his work on behalf of the American people in 2020 and beyond," the White House said soon thereafter. Trump announced on Twitter that he will make a public statement on Thursday from the White House "to discuss our Country's VICTORY on the Impeachment Hoax!" The White House Press Secretary, Stephanie Grisham, slammed the Democrats.
"Today, the sham impeachment attempt concocted by Democrats ended in the full vindication and exoneration of President Donald J Trump. As we have said all along, he is not guilty," she said. "The Senate voted to reject the baseless articles of impeachment," Grisham said. Suffered terrible ordeal: Trump: US PRESIDENT Donald Trump said on Thursday that he suffered a "terrible ordeal" during his impeachment. In his first public comments since being acquitted by the Senate of abuse of power and obstruction of Congress, he said, he had been "put through a terrible ordeal by some very dishonest and corrupt people." "They have done everything possible to destroy us and by so doing very badly hurt our nation," he said at a televised prayer breakfast with a Who's Who of Washington power brokers. Speaking in an unusually raspy voice, Trump noted that he would be giving a statement at the White House later.
He said, he would discuss his determination that what happened during his impeachment cannot be allowed to "go on." "I don't like people who use their faith as justification for doing what they know is wrong," Trump said in an apparent to Senator Mitt Romney, the sole Republican who voted to convict the President. Romney cited his faith in explaining his vote on the Senate floor on Wednesday. "Nor do I like people who say 'I pray for you' when they know that's not so," said Trump, in a clear reference to his chief Democratic antagonist, House Speaker Nancy Pelosi, who on several occasions said she prays for the President.