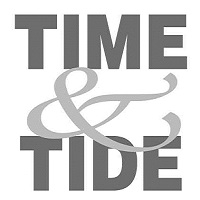 THE Chief of Defence Staff (CDS) General Bipin Rawat has sought raising of retiring age of armed forces personnel below the rank officers from the current 37-38 to 58 years. It is aimed at curbing the pension outlay that has gone up from Rs 1.1 lakh crore of 2019-20 to Rs.1.33 lakh crore for 2020-21 and utilising prime years of jawans instead of sending them to a retired life after just 17-18 years of service. The proposal holds merit though the general belief is having a young military as the nature of war.
General Rawat's idea is backed by the better healthcare and facilities on offer for the armed forces that allows some soldiers to serve longer than the current retirement age. If not on front-line combat duties, then the manpower can be better utilised in technical fields which have become integral for the forces given the changing nature of warfare. It is not about a greying Army but all about using the experience rather than snapping it in the prime. While it can definitely save on the soaring pension bills, there is also a need to ensure that the funds saved are used only for defence modernisation.
VICE-PRESIDENT Mr. M Venkaiah Naidu has sent out a clear and loud message to the world community to refrain from dabbling in India's internal issues. Mr. Naidu's response to the mention of a resolution in the European Parliament against the Citizenship (Amendment) Act should form India's terse reminder to the international community that the Indian Parliament is a sovereign authority to discuss and decide issues pertaining to the country. India has already reached out to the world on the CAA which is a perfectly legal instrument backed by the Constitution and the lawmakers.
No country has any right to interfere in India's internal matter, something that the Opposition parties must also realise by now and stop making an issue out of it. By politicising an internal matter, some elements are only playing into the hands of anti-India forces and in the process maligning the high esteem of the Indian Parliament. India has always respected the sovereignty of all countries and it expects the same from them.