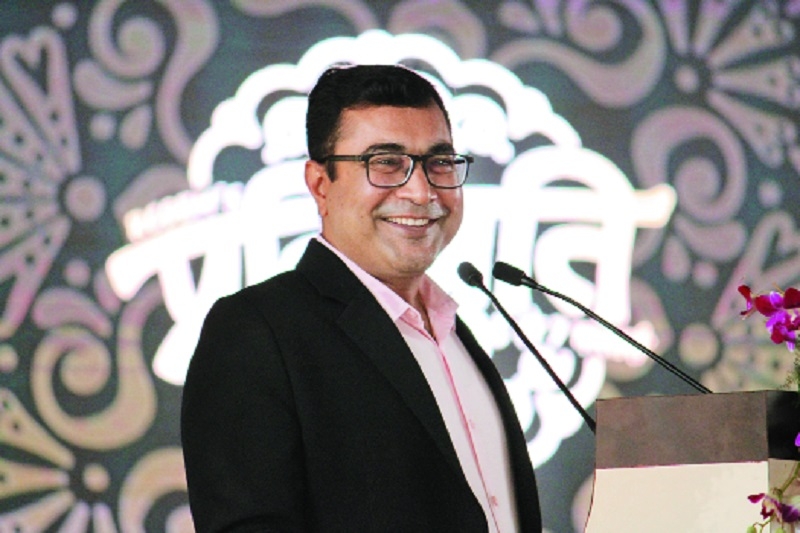 Business Bureau :
Try everything but concentrate on one aspect, it will surely turn out fruitful and take advice from people around in order to perform any task better said Vishal Agrawal, Director of R C Plasto Tanks and Pipes Pvt. Ltd, during the valedictory function of Pratishruti-2020, the three-day annual cultural festival of Shri Ramdeobaba College of Engineering and Management held in the college premises on February 7. He is 1996 batch alumnus of the college who shared some experience of his college life which motivated the students. He shared his success mantra by citing stories and instances at his workplace as well as in family. The reason behind the success of Plasto as stated by him is "Focus".
He also informed the students to believe in self, develop inter-personal and intra-personal skills for growth, to take initiative and be proactive and have positive orientation towards life. Secretary of the college Rajendra Purohit presided over the function while Dr R S Pande, Principal; Dr S D Mohgaonkar - Dean, Second Shift; Dr Y M Sonkhaskar, Dean Students Representative Council (SRC); Dr S B Pokle, Professor In-charge Pratishruti 2020, Dr Amit Anurag; Head, Physical Education and Yash Khandelwal, Cultural Secretary, SRC Varun Tiwari and Ayushi Mohota NSS Secretary, Shashank Pahwa and Samruddhi Khamgaonkar, Sports Secretary, were also present on the dais. Dr Pokle presented brief report of three-day events.
Dr Sonkhaskar introduced the chief guest. Prizes for the various events as well as merit based scholarship to all excellent performing students in academics and incentive prizes for the sports activities were handed over by the dignitaries present on the dais. Varun Tiwari and Ayushi Mohota presented the annual report of the NSS for the year 2019-2020. Shashank Pahwa and Samruddhi Khamgaonkar presented the annual sports report. The event was compared by Parth Dapurkar and Sanskruti Deshpande. The vote of thanks was proposed by Akash Chopade.