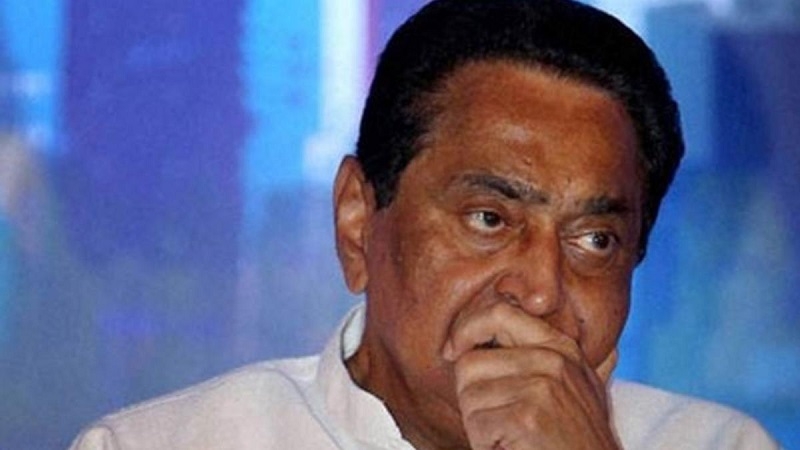 BHOPAL :
IN A major political development which was simmering from last few days, Cabinet Ministers tendered their resignations to Chief Minister Kamal Nath during the Cabinet meeting held late on Monday night. This means that CM Kamal Nath will be forming his new Cabinet soon to adjust the disgruntled MLAs of party apart from independent MLAs, two BSP and one SP MLA as well. Many also see that mass resignation of ministers is the countdown of Congress Government in Madhya Pradesh. After handing over resignations, Ministers requested CM Kamal Nath to go for formation of new Cabinet.
After coming out of Cabinet meeting around 11.30 pm, PWD Minister Sajjan Singh Verma told to media that at least 20 ministers have resigned. He added that the resignation of 20 ministers shows that Congress wants to discourage the malicious efforts of BJP to pull down the Government. "Even in last Cabinet, ministers have offered their resignations to CM," he added. Forest Minister Umang Singhar told that if new Cabinet has to be formed then it means that Government is secure. Sources said that in Cabinet meeting, Ministers from Jyotiraditya Scindia were conspicuous by their absence.
They included Health Minister Tulsiram Silawat, Women and Child Development Minister Imarti Devi and Labour Minister Mahendra Singh. The manner Ministers tendered resignations indicates that Kamal Nath Government succumbed to increasing pressure put up by Independent MLA Surendra Singh Shera, two BSP MLAs including Ram Bai and one SP MLA. In new Cabinet formation, all these disgruntled MLAs are likely to get Minister portfolios.
Dedicated life for public service: Kamal Nath
BHOPAL,
In his statement after en mass resignation of ministers, CM Kamal Nath stated that he dedicated his entire life for public service. For him, Government does not mean hunger of power rather it is pious public service. Taking on BJP, he told that for fifteen years, BJP used power as source of luxury and even today, BJP wants to destablise Government through immoral tactics. Referring to horse trading, he told that it is politics of trade is like attack on interests of MP in 15 years of BJP rule, mafia had turned out to be a parallel Government.