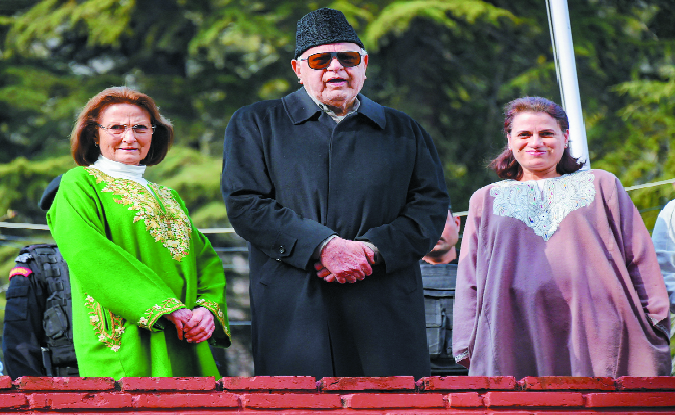 AFTER being in home detention for over seven months, Farooq Abdullah was released on Friday with the Government revoking the draconian Public Safety Act (PSA) against the former Jammu and Kashmir Chief Minister.
The 82-year-old National Conference (NC) leader was initially taken into preventive detention on August 5 last, the day the Centre abrogated Article 370 of the Constitution that granted Special Status to Jammu and Kashmir, and later slapped with the PSA.
Walking out of his Gupkar road residence in Srinagar where he was kept under detention, Abdullah demanded that his son and former Chief Minister Omar and PDP's Mehbooba Mufti, also a former CM, and other politicians lodged in various prisons in the Union Territory and outside should be released at the earliest to allow political activities. "Today, I am free but this freedom is not complete. It will be complete when other leaders like Omar, Mehbooba Mufti and others in outside jails are released," a frail looking Abdullah said, appearing before reporters at the lawns of his home after spending 220 days in detention.
According to an order issued by the Union Territory's Home Secretary Shaleen Kabra, the PSA ordered by the District Magistrate of Srinagar on September 15 and subsequently extended for three months each on December 13 and March 11 this year, stands revoked. Abdullah was booked under 'public order' of the PSA, a provision that allows authorities to detain a person for three months without trial. This can be extended up to two years.