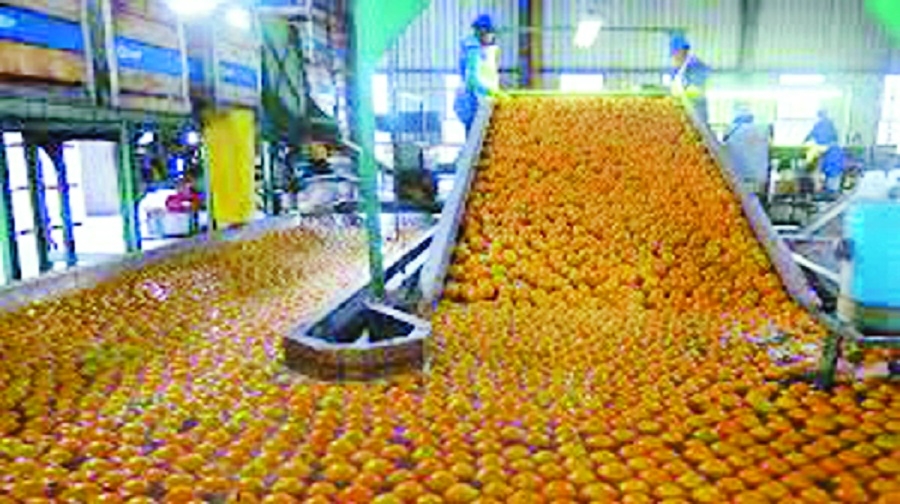 Business Bureau :
ITS very rare that farmers get good price for their agriculture produce. Normally, it has been observed that when the supply is good, the demand is poor. However, this Mrug oranges, the equation has completely changed. This season, the crop of Mrug oranges is good and the demand is increasing day by day, sources said. With the outbreak of COVID-19, the demand has multiplied as it has been considered that eating oranges is one of the best remedies to keep the deadly disease at arms length. Shreedhar Rao Thakre, Executive Director of Maha Oranges while talking to The Hitavada said, "The demand for oranges is very good this Murg season.
The demand is not only from the domestic market but it is also from foreign countries like Dubai, Bahrain and Bangladesh as they are familiar with the taste of Nagpur Oranges." Thakre informed that there was regular supply of 100 to 150 tonnes of oranges to Bangladesh. Apart from it demand from Dubai, Bahrain and Qatar has also increased. "We have already despatch 5 containers to Dubai recently, and the demand is increasing." He said, the domestic demand from Delhi, Lucknow, Kanpur, Agra, Mumbai and other cities is increasing. "States like Kerala, Andhra Pradesh and Tamil Nadu like green oranges.
But Delhi, Haryana and Uttar Pradesh have special attraction for coloured oranges," he said. The Mrug season started from January 10 and will continue upto April 15. "We are unable to meet the burgeoning demand in market due to scarcity of supply," he added. He quoted that the best quality of oranges are available at Rs 30,000 per tonne. The medium quality of oranges is quoted at Rs 20,000 per tonne. The rate at the beginning of the season was at Rs 12,000 per tonne. "It is due to the impact of Corona virus and also the sweet taste of Nagpur oranges, the prices have increased and farmers are getting hefty returns which they are witnessing after a long interval," he said. He said, there is a good culture of eating fruits in states like Delhi, Punjab and western Maharashtra.
Dr Ajay Kale, Homeopathy practitioner said, "Orange is a popular fruit across the globe due to its taste and nutritious value. It is a good source of vitamin C as well as several other vitamins, minerals, and antioxidants. Vitamin C increases the immunity power against any virus. The increase in demand is due to the pandemic of COVID-19. Though we cannot claim that eating orange can cure Corona virus but it helps in keeping such type of diseases away."