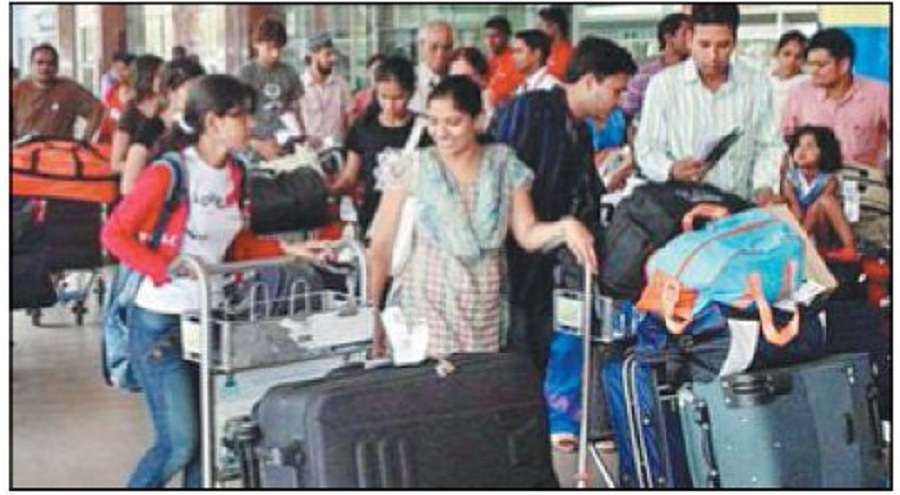 By Ravi Chandpurkar :
Tours and travel agents likely to lose Rs 200 crore per month
THE tours and travel agents are facing rough weather in their professional careers as business has come to a near standstill due to the fear and spread of coronavirus in the city.The coronavirus pandemic has affected day to day activities of citizens. "A large number of tourists are cancelling their air tickets, hotel reservations or rescheduling their trips. If there is no improvement in the current situation, it is estimated that the tours and travel industry in the city will be losing more than Rs 200 crore of business every month," said Rajesh Agrawal, Chairman of Travel Agents Association of India ( TAAI), Nagpur Chapter and member of International Air Transport Association (IATA) while speaking to The Hitavada. The air ticketing agents are suffering heavily as no new business is coming their way.
The current business has almost dried up and bookings pipeline has drastically dropped. This is a peak season for the tours and travel industry but due to ban on issuing new Visa international travel business has taken a big hit. On the domestic front, most family and group tours have been cancelled due to safety issues. There has been a reduction of air travellers by 15 per cent to 20 per cent. "We are busy servicing customers in cancellations, refunds and rescheduling trips. Apart from this, we are updating the customers about the latest updates, advisories and notifications issued by the airlines," he said. Accordingly, the Government of India has banned international flights to India. Also, Visa on arrival has been suspended till further notice.
The State Government has already given out an advisory to close malls, theatres, schools and colleges till March 31 for the safety of the students. Apart from this, customers are facing serious issue of ticket refunds. Those who have bought air tickets from IATA registered travel agents can be assured that they will get their refunds. People who have purchased air tickets from travel agents who are not members of IATA or have purchased tickets online will have to suffer to get their refunds. Local travel agents are simply refusing any refunds to their customers and online travel portals do not have a system of ticket refund. People should purchase air tickets from IATA members only, he suggested.
"IATA members are professionals in the industry. They should not be looked at as just some travel agent. They provide various after sales services, take out of the way responsibility and offer latest updates of airlines for the safety of customers throughout the trip," he added.
US Consulates cancel visa appointments THE United States Embassy and Consulates in India in light of the global COVID-19 pandemic have cancelled immigrant and nonimmigrant visa appointments from March 16, 2020 onwards. Visa appointments stands as cancelled. Once Mission India resumes regular consular operations, appointments will be made available and people will be able to reschedule. For further information, interested may log onto www.ustraveldocs.com/in or in.usembassy.govt/covid-19-information