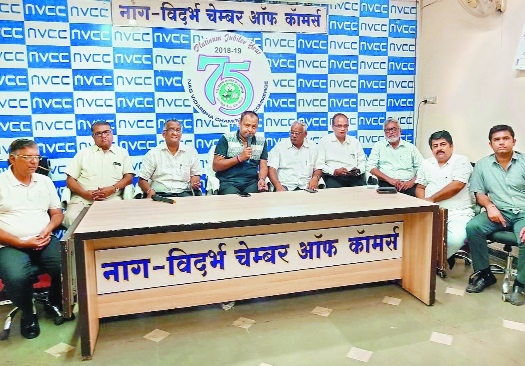 Business Bureau :
The Nag Vidarbha Chamber of Commerce (NVCC), having more than 13 lakh members, on Wednesday appealed to traders in the city to take all possible efforts to curb the spread of coronavirus. In a special meeting held here, President of the Chamber Ashwin Mehadia expressed satisfaction over the measures initiated by the Governments to control the virus. "We need to take prevention and put joint efforts to deal with the current situation," he said.
However, Mehadia said that the decision to shut down all the markets should not be seen as the solution to prevent the spread of coronavirus. On the occasion, the office-bears of the Chamber said that discussed various issues of the traders that are troubling them. They expressed concerns over the closed markets at festive season. Gudhi Padwa and Cheti Chand festival are upcoming festival that were expected to bring excitement in the markets. However, after the authorities asked the traders to close down the business activities, things have come to standstill.
The NVCC has also decided to the undertake awareness drives at various places. Apart from this, the Chamber asked all the traders to the follow guidelines issued by the authorities to prevent the virus. It asked the traders to wash their hands at regular interval of times and make available hand sanitizers. "All the traders should ask their customers entering the shops to clean their hands," the Chamber said.
In addition to this, the Chamber appealed to the traders to encourage the customers to make digital payments. Past Presidents B C Bhartia; Vice Presidents - Arjundas Ahuja, Farooque Abkani, Sanjay Agrawal; Secretary Ramavtar Totla; Treasure Sachin Punyani; Joint Secretary - Swapnil Ahirkar; PRO Shabbir Shakir; Rajubhai Makhija, Narayandas Rathi, Dinesh Sarda, Narayan Toshnival, Gopal Multani, Satish Bang, Sushil Jham, Rakesh Jham and others were also present on the occasion.