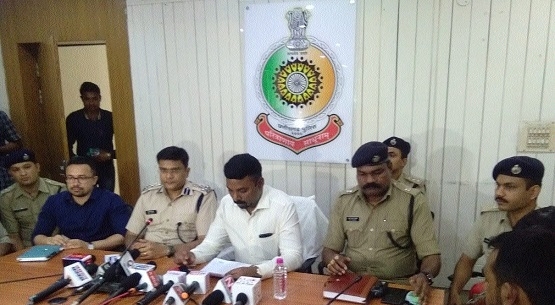 District Administration has imposed Section 144 of Indian Penal Code 1973 in urban areas of the district after a person was found coronavirus positive in Raipur on Thursday. District Magistrate Dr S Bhartidasan on Thursday said that the Section 144 has been imposed as precautionary measure as it was not possible to make all the citizens of the district aware about the preventive measures taken by the local administration while complying with the advisory issued by the state government on coronavirus.
The district collector said that all kinds of social gatherings, including marriage ceremonies, processions, rally, demonstration, religious gathering, political meetings and sports activities have been banned with immediate effect. Similarly, unnecessary gathering at public places, club houses and association buildings would also not be allowed. The District Collector said that it is mandatory for suspects/coronavirus positive persons to cooperate with the health monitoring team and disclose all health related information. If a person found coronavirus positive then he or she must disclose information about others in his or her circle came in contact with him or her, said the district collector.
Shopping malls, supermarkets and other sub large business centres would remain closed till March 31 or the next order, said the district collector. If a person with coronavirus positive/suspect does not cooperate then he or she would be punished under Section 270 of Indian Penal Code 1860, said Senior Superintendent of Police Sheikh Arif Husen who was also present with the district collector during media briefing post the meeting of religious heads of all religions on Thursday.
It is also a punishable offence under Section 188 of IPC 1960 if anyone found violating any advisory related to the coronavirus, said the SSP. The Section 144 would remain effective till March 31 or next order. Meanwhile, speaking about passengers screened at Swami Vivekananda Airport, airport director Rakesh Ranjan Sahay said that foreign history Pax was reported 81, Quarantine Pax was reported 15 and Home isolation was reported 66. All tourism destinations of Kanger Valley National Park, Kailash cave, Tirathgarh waterfall, Kotamsar cave and other tourism destinations have been closed till March 31. Similarly, Beauty Parlour, Spa, Massage Centres have been asked to shutdown till the next order.