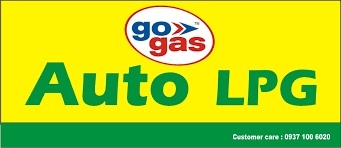 Business Bureau :
Confidence Petroleum India Ltd, a leading company in auto LPG with brand 'Go Gas', has recently opened auto LPG dispensing station or LPG bunk in Yavatmal, Akola (both in Maharashtra) and Jabalpur in Madhya Pradesh. Besides these pumps, Go Gas has a network of auto LPG pumps in Maharashtra, Madhya Pradesh Andhra Pradesh, Telangana, Karnataka, Tamilnadu and Rajasthan. Go Gas is leading auto LPG retail chain with more than 209 operational LPG gas stations in India.
It has aggressive plans to open 500 LPG stations across the nation within next 3 years. With the growing number of vehicles the automobile population in India is growing day out and so is the acceptance of LPG as an automobile fuel growing by leaps and bounds. In recent years auto LPG has emerged as a powerful alternate to petrol. Auto LPG is economical, eco friendly and safe auto fuel for the future needs. Auto LPG is 40 – 45% economical than petrol.
GoGas is a brand owned by Confidence Petroleum India Limited (a BSE and NSE listed company) which is the largest cylinder manufacturer in Asia and also the largest private sector LPG bottling service provider for the bottling assistance to the PSU Oil major, Go Gas elite is a leading brand of blast proof, lightweight, translucent composite LPG cylinder in India is also launched by Go Gas. www.confidencegroup.co, www.gogas.co.