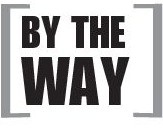 "Countries like India, Bangladesh, and Pakistan are highly populated and their efficiency or inefficiency in controlling coronavirus is bound to have global implications."
"And since these countries are resource-starved, a neighbour like India can play a major role in assisting them with technology, expertise, manpower and funding, something which it is targeting by taking the lead."
THE coronavirus spread is still uncontained in most places even as several countries are almost in lockdown mode to stem the surge. In this age of rapid movement and people to people contact and communication, it is very difficult to fully control the spread, and thus from China, today a hundred countries are affected, some completely in the grip of the pandemic. Given the seriousness of the situation and WHO declaring the menace as a global pandemic for its rapid contagion, it is important for countries to work collectively, share technology and resources as well as new findings so that it benefits all and helps lessen the problem at the earliest.
Seeing its emergent need, India took the lead and urged the SAARC nations to act together to fight the virus. In a video-conference of SAARC members, Prime Minister Narendra Modi recently proposed setting up a COVID-19 emergency fund with India readily committing USD 10 million initially for it, and asserted that the best way to deal with the pandemic, which has now reportedly killed more than 6,000 people across the world, was by coming together and not growing apart. Apart from Modi, Sri Lankan President Gotabaya Rajapaksa, Maldivian President Ibrahim Mohamed Solih, Nepalese Prime Minister KP Sharma Oli, Bhutanese premier Lotay Tshering,
Bangladeshi Prime Minister Sheikh Hasina, Afghan President Ashraf Ghani and Special Assistant to the Pakistani Prime Minister on Health Zafar Mirza participated in the video-conference. Funding is a major hurdle when it comes to mounting effective offensive against global crises. For the want of unity and collective sharing of responsibilities, we have not been able to do much against environmental degradation and many other such issues of global importance as no one wants to loosen the purse strings for things that don't immediately and seminally benefit them.
Leaders look at short-term gains and lose the vision for the greater cause of humanity and the safety of the planet for its sustenance. Here is where good leadership matters and India's initiative, even if on a small scale of six countries, will have an impact on how the disease spread is contained and fatalities minimised. Countries like India, Bangladesh, and Pakistan are highly populated and their efficiency or inefficiency in controlling coronavirus is bound to have global implications. And since these countries are resource-starved, a neighbour like India can play a major role in assisting them with technology, expertise, manpower and funding, something which it is targeting by taking the lead. Time is crucial here and the faster countries move and take decisive steps, the greater are the chances of early control of the disease spread. China faltered at the initial stage and its delay in gauging the seriousness of the impending crisis led to it spiralling out of control.
It first tried to suppress the reports on the outbreak and this was detrimental. Timely action is important and we have to think and act in unison for effective redressal of the problem. India has aggressively restricted movement and people to people contact by shutting down schools, colleges, malls and cinemas, which is why, despite countries like Germany, Italy, and Iran grappling with the problem, India, even after having a much larger population, has still only a small percentage of people affected, for its early action. We can safely hope that by way of enhanced checking and sanitising efforts, and the geared up medical fraternity, we won't see any major surge in the number of infected. However, complacency is deadly and precaution and prevention is still the best antidote against Covid-19 and we should adhere to the guidelines as long as the danger looms. It is a lucky indication that all said and done, Covid-19 is not in the league of the deadly plague that ravaged western Europe or the Spanish Flu that killed millions worldwide a century back.
It is much less virulent and fatal than these two and most age groups are largely safe from it except those in the 60s or beyond and that too with other underlying health conditions like hypertension, cancer, diabetes, etc, which aggravate the chances of deterioration. In others, the symptoms are mild and often fizzle out in time assisted by proper rest and food. The fatalities are no more than three per cent, which is much lesser than deaths by other reasons like malaria, TB, HIV or road accidents. If one gets Covid-19, there is a 98 per cent chance that he/she will get well. In China and South Korea, the recovery rate is already growing faster than the number of new infections. The genome sequencing of the virus has been done and a vaccine may soon be in the offing, as countries like the US and Israel are working hard on a new find with remarkable progress. In most cases like SARS, the identity and behaviour of the virus take time to be located and mapped and this causes delays in ineffective testing and treatment. This time it is not so and thus since there are already ample leads in the makeup and characteristics of the virus, its easy to develop an effective treatment sooner than later.
This lessens the dangers and risks associated with the virus and its effects, especially in the near future, as resistance grows in communities, unless otherwise, the virus undergoes a major mutation that needs a new line of research. On the personal front, as has been repeatedly advised by Government campaigns, people must maintain proper hygiene in their day to day life like frequent handwashing for at least 20 seconds with soap, limiting travel and drinking lots of water, preferably tepid. Avoiding mass gatherings or crowded places, having good food and rest to boost immunity, using kerchief to cough and sneeze, and immediate medical attention in case of doubt further lessens the chances of any major upsurge of the infection in the populace.
Panic mongering should be avoided and rumours must be spurned as the Government is adeptly taking necessary steps to minimise the losses and dissemination of wrong information can aggravate anxiety and unrest. More than a health crisis, it is actually the economic losses the world is accruing that is going to haunt us for long. The travel and tourism industry is staring at a rout and so are sporting events. Lesser rumour-mongering and promoting personal hygiene can do its bit to reduce the damage and restore normalcy sooner. By the way, the sooner we get out of this the better it is for the economic well-being of all of us. Instead of panicking, it is important to act smart— with patience, courage, wisdom, and knowledge– so that we can make our families, our neighbours, and our surroundings safe.