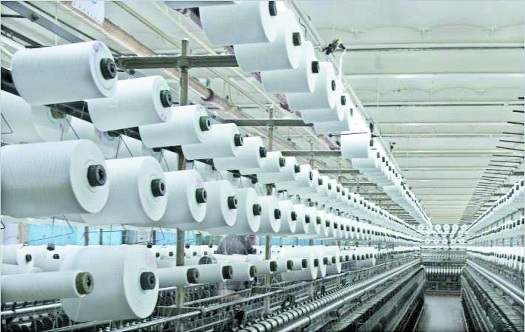 Business Bureau :
As per the direction of the district administration, all the industrial units in Vidarbha region will remain closed till March 31. The administration directed the industrialists on Saturday to shut down the units with immediate effect in an attempt to control the spread of coronavirus outbreak here. The direction is also applicable to all the industries including continuous process industries. There are mega units in the region wherein production is going on round the clock and it requires very complex process to shut it down with immediate effect. But taking note of the current scenario, the adminitration said all the units are required to shut down.
In the meanwhile, the administration spared units engaged in production of essential commodities. For the past couple of days, industrialists of the region were in a state of confusion with regard to shut down the units. To get the clarification on the matter, a delegation of Vidarbha Industries Association (VIA) along with Joint Director Industries, General Manager – DIC and Regional Officer – MIDC, Nagpur met Nagpur Divisional Commissioner Dr Sanjeev Kumar and District Collector Ravindra Thakare on Saturday. It is important to note that District Collector had already issued order on March 20 regarding closure of all private, corporate, establishments till March 31.
The delegation included Suresh Rathi, President – VIA, Atul Pande, Past President – VIA, Pravin Tapadia, Past President – VIA, Rohit Bajaj, former Vice President, and Dr Suhas Buddhe, Vice President – VIA. Ashok Dharmadhikari, JDI, G O Bharti, GM-DIC, B A Yadav, RO – MIDC, Nagpur were also present on the occasion. "As per the discussions and directives of the District Collector, Nagpur, it is obligatory to all the industries to keep their units closed till March 31 including continuous process industries," said Suresh Rathi. The continuous process industries may need some time to close down and for that they are requested to seek the required time period from Joint Director of Industries, Nagpur.
Those who are the links in supply chain activities related to above mentioned essential commodities can also keep the operations going. However, it is compulsory to seek clarifications and permissions from Joint Director of Industries, 2nd Floor, Udyog Bhawan, Civil Lines, Nagpur – 440 001. For clarifications of any doubts one may contact VIA Office: Pankaj Bhokare (Mob. 9998559288) or Rajesh Vaishya (Mob. 9922386398).