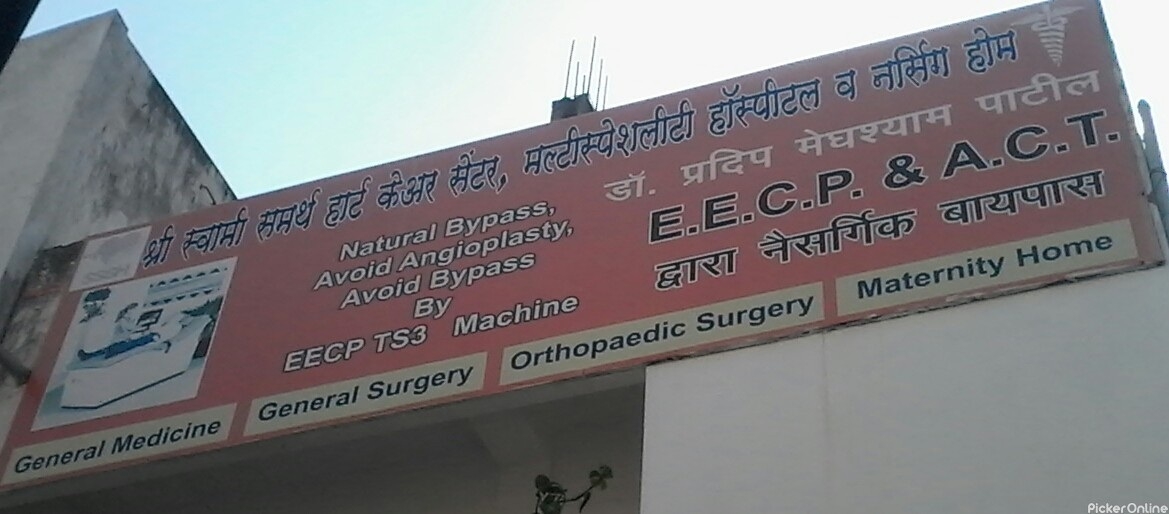 Shree Swami Samarth Hospital, a leading centre in Vidarbha which treats 70-100 per cent heart blockagtes non-surgically. The hospital has two latest advanced EECP TS3 Machines which are a great boon to treat all heart patients. It is the only hope for cardiac failure among patients having low ejection fraction. The treatment improves ejection fraction.
Enhanced External Counterpulsation (EECP) is a simple process in which the patient undergoes one hour daily for 35 sessions. In this process cuffs are tied tocalf, thighs and buttocks. They inflate and deflate sequentially to usher venous return blood into coronary arteries when the heart is in resting position thereby building bridge across blockages and increasing blood flow.
It creates agniogenesis also. It also creates natural bypass by creating small and big arteries and makes proper blood circulation. Another treatment for heart blockages ACT in which 20 per cent to 30 per cent infusions twice weekly are given is also available. Many critical patient having 80 per cent to 100 per cent blockages have been successfully treated non-surgically with 90 per cent success ratio in avoiding angioplasty, bypass. Interested may contact Dr Pradip Patil, (Mob. 7083493268 / 8390381479) or visit 57-B, Ring Road, Opp. SBI, Trimurti Nagar, Nagpur.